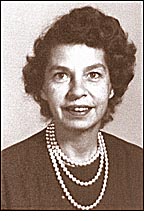 Alice M. Casenhiser passed away Sunday, Dec. 14, in Centerville, Ohio. She was 90.
Alice was born April 15, 1918, in New York City.
She was preceded in death by her husband, C. M. Casenhiser; sister, Helen; and daughter, Cay Casenhiser.
She is survived by her son and daughter-in-law, David and Wilma Casenhiser of Yellow Springs; daughter and son-in-law, Debbie and Jerry Claggett of Centerville; grandchildren, Caleb and his wife, Kim, Jessie and her husband, Jared Mills, Vladimir and his wife, Lindsay, Eli Cheney, and Asa Casenhiser, four great-grandchildren; brother and sister-in-law, Bill and Marylin; and numerous nieces and nephews.
A memorial service is planned for a later date to be announced. In lieu of flowers contributions may be made to the Alzheimers Association, Hospice of Dayton or a charity of choice.