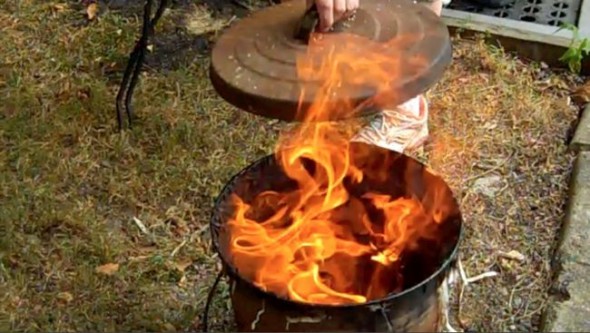 VIDEO – Raku firing at John Bryan Community Pottery
On Sept. 14, Geno Luketic and Dianne Collinson of John Bryan Community Pottery in Yellow Springs fired their pottery in the studio's gas-fueled raku kiln.
(Video by Megan Bachman)
The studio also has an electric and gas kiln and is nearing completion of a wood-fired kiln. See the Sept. 16 issue of the YS News for a full story on the studio's new kiln.
For information on joining the cooperative or attending its classes, visit http://www.communitypottery.com.