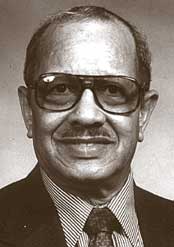 Andrew Spencer Benning died Friday, Oct. 29. He was 84.
Andrew was born Jan. 10, 1926, to Chester William Benning and Helen Lucille Cassell Benning of Yellow Springs. Named for his Grandfather Benning, Andrew was the third son born to Mr. and Mrs. Benning. He fondly remembered spending time with his Grandpa, Charlie Cassell, and pets, including Pat the pig. Andrew was an active Cub Scout and Boy Scout. He often shared memories of caring community influences, including Mrs. Hilda Livingston and Mrs. Grote, a favorite teacher. Andy always enjoyed visiting Glen Helen during high school fishing trips with his brothers Charles, Chester and Neil, or in later years with his camera. To earn pocket change, Andy would collect, cure and sell black walnuts. He also worked at a local grocery.
The World War II draft affected young men throughout the community. Older brothers Charles and Chester had already been drafted when Andy received his Naval Reserve draft notice into the Seabees, the builders of hospitals. Shipped out May 30, 1945, to the Philippines, Andrew's first assignment included building a hospital at Subic Bay. In September he was assigned shore patrol duty in Manila. Adventures such as being selected to drive the chaplain, who advised him to give up cigars, were always lively conversation. He was discharged June 26, 1946. His discharge papers listed the requirement to complete his high school education. Andy was a proud member of the Yellow Springs Class of 1946.
Andy returned home and, at the urging of his Uncle Rufus, he began his employment with the Village of Yellow Springs, reading meters, in 1948. The highlight of his service came each winter when he would help distribute the Wheeling Gaunt flour and sugar portions. Andy worked for the Village of Yellow Springs for 43 years. In 1950 he worked with Little League managers and umpires of Yellow Springs.
Andy married Janet Shelton of Indiana in 1951, and 1953 found Mr. and Mrs. Andrew Benning the parents of two small children, Gary and Andrea. A third child, Tracy, was born in 1958. The growing family enjoyed trips to Indiana and Colorado and local drive-in movies in the summer. Andy worked part-time jobs at the Little Art Theatre and the Page Manor Theatre, as well as wiring local homes.
Andrew joined the Miami Township Fire Department in 1950. He earned the rank of lieutenant in 1952, captain in 1957, assistant chief in 1965, and chief in 1971 until his retirement in 1981. His 29 years of service were acknowledged by the Ohio House of Representatives.
The passing years were busy. Andy and Janet divorced in 1979. In 1980 he married the former Judy May Erwin, the mother of Talitha and Maria. The couple divorced in 1982.
Andy was continually active in the community. He supported the Yellow Springs Bulldogs, Yellow Springs Historical Society, Yellow Springs Senior Citizens Center, Bryan High School Alumni Association, of which he was vice-president, Yellow Springs Community School, Yellow Springs Men's Group, Glen Forest Cemetery Board and the Genealogical Society. He also enjoyed league bowling, golf, bike riding, reading, history and photography.
Andrew was a resident of the Daysprings Health Care Facility in Fairborn. He and his roommate Charlie D. were known as the "dynamic duo."
Honors include the Chief Andy Benning Community Service Award, sponsored by the Miami Township Fire Department. The Village of Yellow Springs declared "Andy Benning Week" the week of June 6, 1991.
Andrew was preceded in death by his parents, two sisters, Margetta Benning and Marguerite Ragland, three brothers, Reginald O'Neil, Chester and Gary, and one grandson, William Andrew Jones.
The following family continue to cherish his memory: former wife, Janet; children Gary, Andrea, and Tracy; former wife Judy M. Erwin; former stepdaughters Talitha (Gerry) Greene and Celia M. Prether and their families; brothers Charles (Ernestine) Benning and Donald Benning; sister-in-law Kume Benning; and a host of cousins, nieces, nephews and friends.
Services for Andrew Benning will be held Friday, Nov. 5, at Central Chapel A.M.E. Church. Visitation will be held from 11 a.m. until time of service at 1 p.m.  Reverend Dr. Betty Holley will officiate and Reverend Dr. John E. Freeman will give the eulogy. Interment will follow at Glen Forest Cemetery in Yellow Springs.