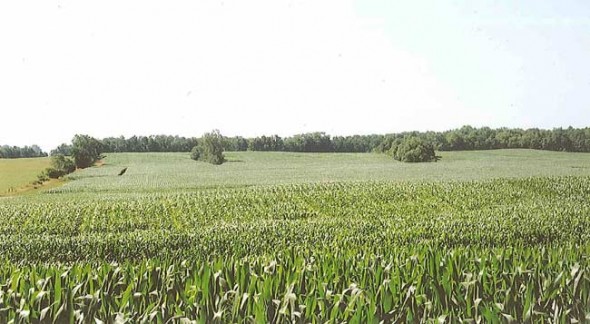 State representatives call for investigation of gas industry sales tactics
Last weekend a Miami Township resident found a document in the front yard of her home that implicates the oil and gas production industry in the use of deceptive tactics to get land owners to lease their properties for drilling. The property owner and neighboring residents had recently been visited by a representative from a Michigan oil and gas company seeking land to lease for possible drilling. The document was unmarked and could not be connected to a source, but this week State representative Teresa Fedor asked the Ohio attorney general to investigate the evidence that could implicate the industry in the use of deceptive business tactics.
Below are quotes from Fedor's office, sent in a press release on Tuesday. Following is a scanned version of the five-page document that has not yet been authenticated (click on the page to see a larger image). See the Yellow Springs News for more information on the story.
"This document causes us great concern and apprehension over the possibility of a pattern of corrupt activity and actual fraud in the leasing of landowner oil & gas rights in Ohio," said Rep Fedor, in a letter to Ohio Attorney General Mike DeWine also signed by Rep. Dennis Murray (D-Sandusky) and Rep. Mark Okey (D-Carrolton). "The document highlights practices that are questionable at best and outright misleading on material issues of fact and law. Because of our grave concern for the rights of Ohio consumers, we are asking your office to investigate this document and the extent to which fraud has been used to induce Ohio landowners to sign oil & gas leases."

"The decision to enter into one of these leases, which heavily favor the industry, is one of the most important decisions a landowner will ever make," said Rep. Murray, a member of the Agriculture Committee. "Ohio needs to protect its property owners from the organized criminal activity in which it appears at least one company is engaged."

Rep. Fedor is the ranking minority member of the Agriculture Committee, and Rep. Murray is a member of that committee. The committee has jurisdiction over oil and gas issues in Ohio. Rep. Okey is working with Reps. Fedor and Murray on drilling issues concerning landowner rights.
The document includes the following instructions:
1i. "Most mid-west Americans dislike confrontation.  Even if they disagree on a selling point, they are unlikely to confront you over it.  Therefore it is critical to obtain a lease signature in the first meeting … drive them to the notary of you have to.  If they have time to think it over, they are more likely to decline the offer."

9. "Multiple studies have shown that property values decrease for land with oil and gas leases on their property.  Avoid this topic."

11. "Some landowners will read the lease before signing and realize that the lease renews automatically if any oil/gas is produced from the well.  Do not stress this point.  Just state that the lease is for 5 years.  They don't need to know, or discover through discussions with us, that the lease can extend indefinitely with no further permission from the landowner."

12. "Men are more likely to sign than women.  Men don't like to believe that you know more than they do, so they are less likely to ask questions.  In the state of Ohio the husband can sign the lease without spousal permission.  Go that route if required. … Write the lease agreement with only the husband's name on the paperwork …"

Rep. Fedor is requesting that the Attorney General attempt to determine whether the found document is valid, and if so, investigate the situation for fraud and deceptive practices.