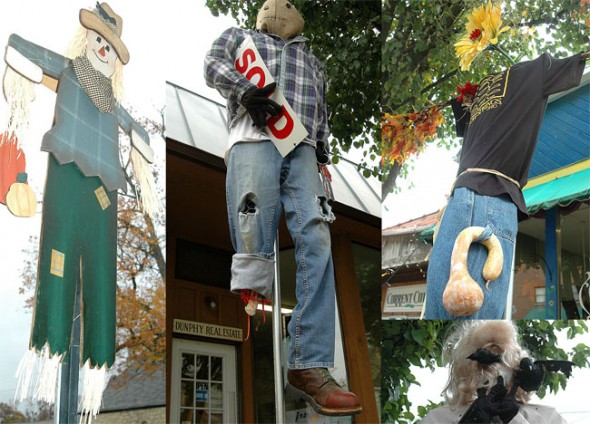 Scarcecrows haunt downtown streets
It's Yelloween, the new local Halloween tradition, and downtown businesses are getting in the spirit by erecting a uniquely terrifying scarecrow in front of their shops.
The towering scarecrows are playful and somewhat dark and with 55 slated to go up 10 feet in the air, will create a definite "atmosphere" downtown, according to organizer Bob Swaney.
The scarecrows will be up until Nov. 1.
Poles can be purchased for $20 from Swaney or businesses can use their own. Contact Swaney for more information at 767-2461 or swaneybob@gmail.com.
See the Oct. 20 issue of the YS News for the full story.