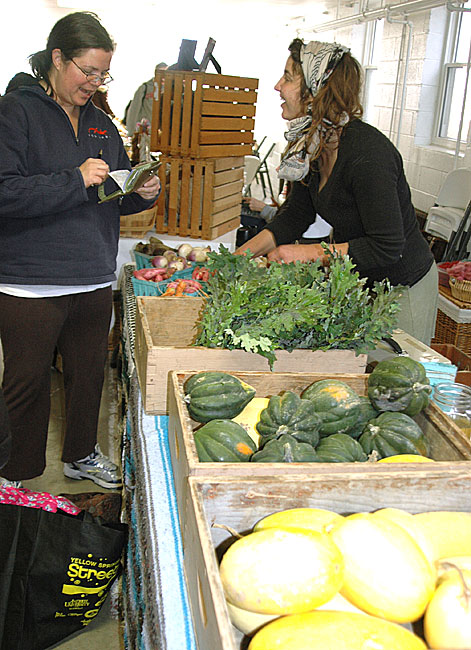 Get your greens at the winter market
Villagers don't have to go without fresh local greens during the winter months. They just have to show up to the winter farmers market, which takes place 9–noon each Saturday at the United Methodist Church basement on Dayton Street.
In its third year, the winter market has been received by villagers with great enthusiasm, according to market co-organizer Roger Reynolds in an interview. About 200 people showed up at the market's debut two Januaries ago when four vendors were present, and this year the market, with about 15 vendors, is expected to draw even more.
Fresh greens and root vegetables are available from Patchwork Farm in Trotwood. Last week the farm brought to market fresh kale and collard greens, plus carrots, winter squash, turnips and radishes. Other vendors offer cinnamon rolls made from scratch, homemade granola in a variety of flavors, homemade soap, nutritional snacks made of nettles, dried fruits, sausage made from Anderson Farm's local pork and handmade chicken pies, among others.
The Methodist church is happy to host such a popular event, according to co-organizer Amy Magnus.
"We wanted to do something for the community that the community loves," Magnus said of the church.
See the Jan. 12 Yellow Springs News for a more detailed story on the winter market.