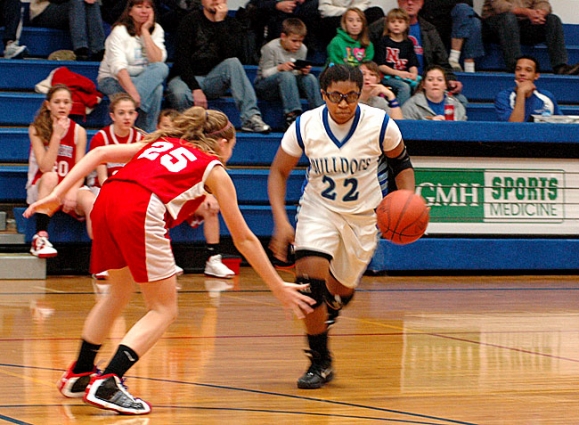 Elizabeth Smith drove down the court on a fast break during the McKinney girls basketball team's 43–22 loss on Saturday. Smith scored 16 points on the day. (Photo by Megan Bachman)
SPORTS SUNDAY — Smith leads McKinney girls basketball
Elizabeth Smith once again ran the court in the McKinney girls basketball team's game on Saturday against Northwestern. On both offense and defense, the seventh grader dominated. She ended with 16 points on the day, though the team fell 43–22 to the visiting foe.
Ashley Longshaw contributed three points, Anna Williamson had two points and Kaliyah Fulton added a free throw to round out scoring for the Bulldogs.
Smith has been a strong player all season. In December, Smith scored 31 points in back-to-back games for the seventh and eighth grade teams.