SPORTS SUNDAY — A good week for the Bulldogs
In a busy week for Yellow Springs High School sports, golfer Rachele Orme competed at districts, the varsity volleyball squad looked to get their 14th win and the girls soccer team hosted conference leader Troy Christian.
Orme, a junior, posted an impressive 86 over 18 holes at the district meet on Wednesday, including a 40 a front nine. She finished tied for 10th place among 70 golfers, but was short of qualifying for the state meet. Only the top three finishers moved onto the state finals. Orme was the first female golfer in Yellow Springs High School history to compete at districts.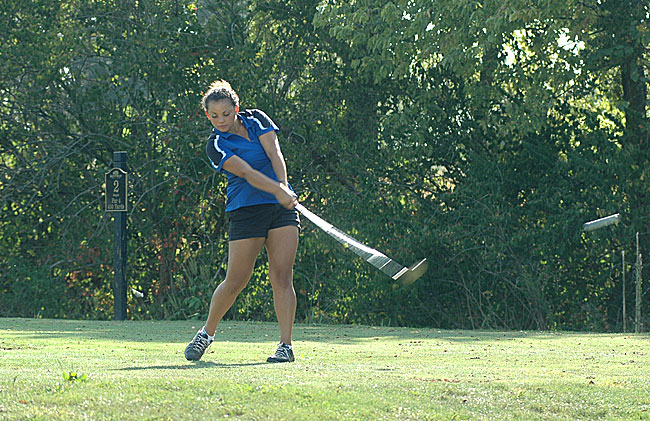 On Thursday, the streaking YSHS girls varsity volleyball team improved to 14–4 with a straight set victory over visiting Troy Christian (25–20, 25–15, 25–10). Despite a challenge in the first set, the Lady Bulldogs stayed strong and handily cruised to victory. They are now second place in the Metro Buckeye Conference with a 6–2 conference record.
Outside the gymnasium, on the soccer field, the YSHS girls varsity soccer team tried to hold off MBC leader Troy Christian (11–1) and fell in a hard fought match.
Read more in the Oct. 11 issue of the News.