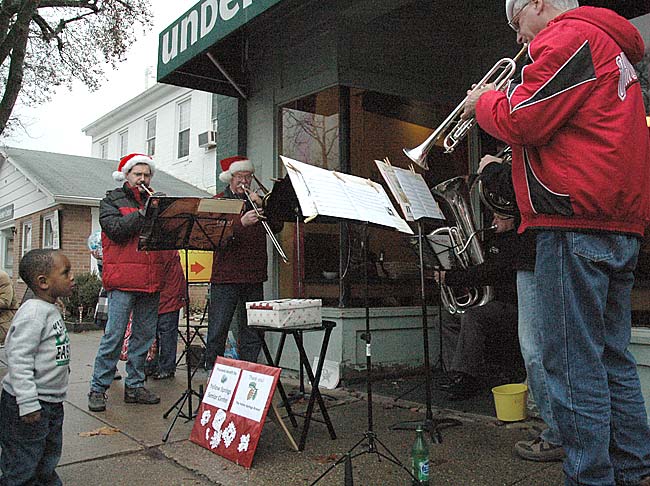 Holiday events abound in village
Villagers have a bevy of holiday events to choose in Yellow Springs during the last week-end before Christmas.
On Friday, Dec. 21, a holiday-themed Friday Fling will keep the doors of local galleries and stores open until 9 p.m. for last-minute shopping. A Holiday Art Jumble reception will take place at the Arts Council gallery from 6–9 p.m., and dancers can fling themselves around to Mac and the Rockets at the Emporium Friday night wine tasting.
The golden tones of the YS Brass! playing holiday tunes will be heard downtown beginning at noon on Saturday, Dec. 22. The band will play for donations that go to the Senior Center. The annual Carol Sing-Along will take place at 4 p.m. at the Senior Center. And at 7 p.m., the world premiere of "Return to the Garden: A Ceremony for the New Time," an original play written by villagers, will be presented at Westminster Hall at the First Presbyterian church.