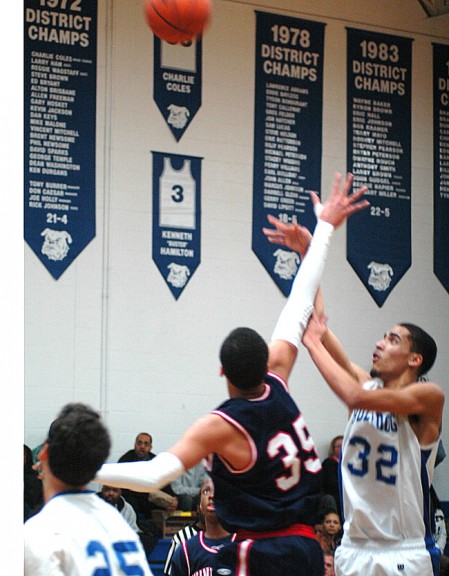 Bumpy weekend for boys basketball; girls advance to round two in sectional
The Bulldog boys varsity basketball team finished out its regular season play this weekend with two tough losses on the home court against league rivals Miami Valley and non-league team Bethel. Miami Valley's win on Friday dashed the Builldogs' hopes of tying for second place in the Metro Buckeye Conference (Yellow Springs finished third in the league.) The JV team won both of its games against Miami Valley and Bethel.
Saturday was senior night for the Bulldogs, whose swimmers, cheerleaders and girls and boys basketball teams were honored with their families at the half-time.
Meanwhile, on Thursday, the Bulldog girls basketball team advanced to the second round of the Division IV sectional tournament, defeating James N. Gamble Montessori School 53–23  at Monroe High School.
See more about the games in this week's print edition.