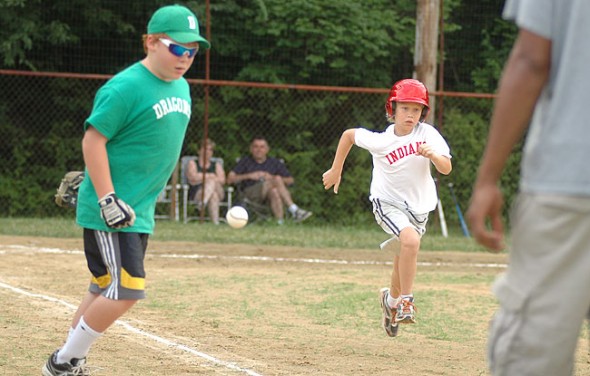 Minor league Indians march on
The Indians (4–0) looked to stay unbeaten in the Yellow Springs youth recreational baseball league on Saturday, when they took on the Dragons (1–5).
The Indians beat the Dragons last week by a score of 15–8, pounding out 19 hits. During that game, Pete Freeman led the way by going three for three, an RBI and three runs scored. DeAndre Cowen, Keldon Harker and Luka Sage-Frabotta all scored twice each, as did Dimitri Wallace, who hit a first inning two-out home run. Dragons Kaden Bryan and Henry Smith-Heston both went two for two and scored two runs, with Quinton Cole, Eamonn Cary and rookies Ashlea and Hailey Roe each adding a run.
Read the July 4 issue of the News for this weekend's results.