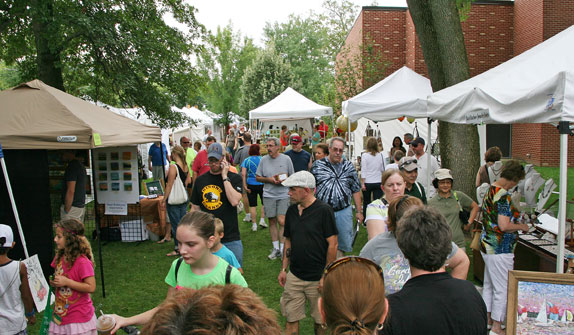 30th annual Art on the Lawn
Perfect summer weather graced the 30th annual Art on the Lawn last Saturday, drawing visitors from miles around to the annual art show at the Mills Lawn school grounds. About 100 vendors, mainly from Ohio, showed original art and crafts at the event, where local artist Roger Smith won Best in Show for his oil paintings of the Glen.
Click the pictures to see them larger.