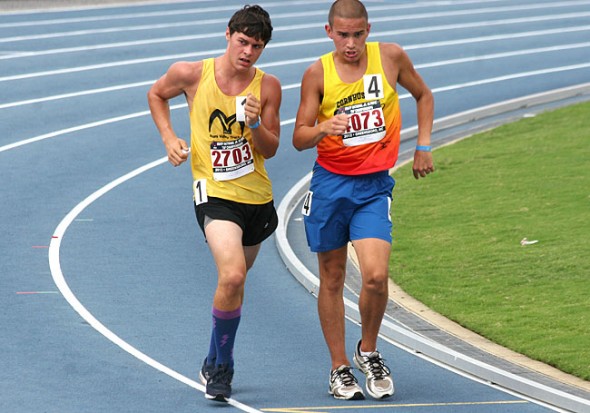 Locals contend at racewalk nationals
Yellow Springs High School sophomore Charlotte Walkey placed 11th at last week's USA Junior Olympic Track & Field Nationals at North Carolina A&T University in Greensboro, N.C. Walkey competed in the 3,000-meter race walk, placing 11th out of the 28 walkers in her division with a time of 17:36. Also competing in the same race was Yellow Springs ninth- grader Danielle Worsham. Worsham came in 22nd. Danielle's older sister, Niki, was ninth in the 3,000-meters race walk for 17–18 year olds. Over 8,000 athletes from all over the country participated in the national championship track meet, 18 from the local Miami Valley Track Club, coached by Vince Peters.
YSHS freshman Cameron Haught was the runner-up in his event, the 3,000-meter race walk for 15–16 year old boys. He achieved a personal best time of 15:18.36.
Cameron achieved All-American status with his finish, and was just one of six Miami Valley Track Club athletes to do so.
"Cameron's race was one of the gutsiest I've witnessed in some time", according to the team's head coach Vince Peters. "Cameron raced one of the USA's National Junior Team members and literally gave him all he could handle for six and a half laps. But Cameron has been race walking for only two months and that lack of experience got him in the last lap. But still his overall athleticism and endurance to basically walk eight minute miles for almost two miles and beat the rest of a very talented field."