Girls softball finds first win
The Yellow Springs High School girls softball team creamed Ponitz at their opponent's home diamond 18–5 on Friday night, improving to 1–2 on the season.
The previous week, a YSHS rally fell short at Meadowdale. The Lady Bulldogs found themselves trailing by a 15–1 score when they went to bat in the bottom of the second inning. But that was no problem, according to Coach Jim DeLong.
"The team was just nervous in the early going and I knew they could come back," DeLong said. "I huddled them up before we batted, told them it's time to hit and score some runs and we'll see what happens."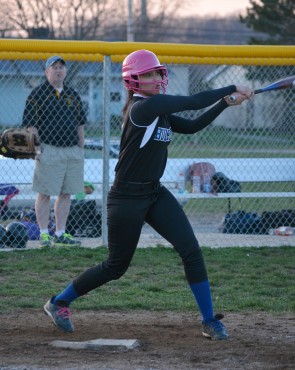 And hit they did. YSHS outscored Meadowdale 19–7 the rest of the game, but their six-run rally in the last inning came up just short as they lost by a final score of 22–20.
Senior Sierra Lawrence was both the hitting and pitching star of the game. On offense she went 2–2 with a homerun and three walks and had three RBIs. On the pitching mound Lawrence pitched a complete game and after a shaky start shut down Meadowdale as she garnered 10 strikeouts in five innings.
"Sierra did it all today," DeLong said. "She hit the homerun on offense and then was unhittable on the mound after she settled down and gained her confidence."
Other sluggers on offense were freshman Amelia Gray, who was 2–3 with a double, two walks and three RBIs and junior Jesi Worsham who scored three runs and turned three walks into five stolen bases. Sophomore Nekyla Watkins made her first career start a successful one as she went 1–2 with a double and three walks and scored two runs.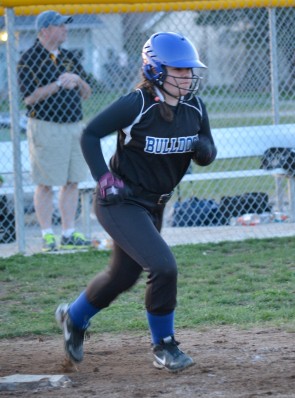 In its third year after a three-year hiatus, the girls are looking to improve on their recent records. They finished the 2012 season 0–10 and went 2–8. The Lady Bulldogs travel to Greeneview next Wednesday and host Dayton Christian at Gaunt Park on Thursday.
Read the April 24 issue of the News for the full story.