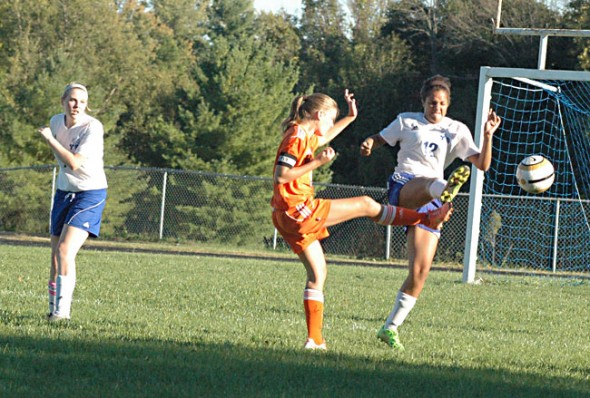 YSHS girls soccer hosts Beavercreek
With strong defense, the Yellow Springs High School girls varsity soccer team held off Beavercreek on Tuesday, Sept. 23, until the visitors scored in the 23rd minute. Beavercreek maintained possession and kept the ball in the Lady Bulldogs' half of the field until continuous pressure yielded results. The final score was 5–0.
 Read the Oct. 2 issue of the News for more on the game, and the Lady Bulldogs' week.