YSHS volleyball loses two nailbiters
On Thursday, Sept. 11, the YSHS girls varsity volleyball team played its best volleyball of the season but couldn't hold off the perennial powerhouse of Dayton Christian, losing 20–25, 25–23, 13–25, 25–19.
According to Coach Chris Linkhart, the Lady Bulldogs put up quite a battle. Modjeska Chavez's serving (14 points) was one of the keys to staying in the game along with Meredith Rowe's strong hitting (18 kills).
"I'm really proud of how my girls played," Linkhart said. "When they play together as well as they did, the loss doesn't sting so much."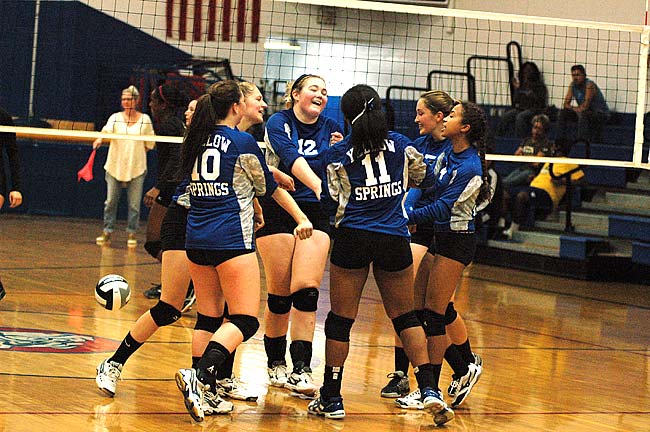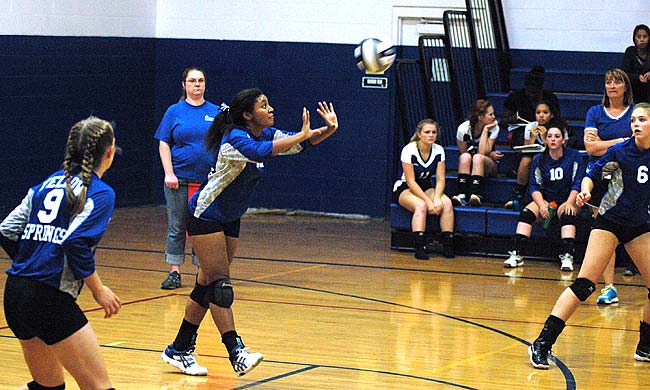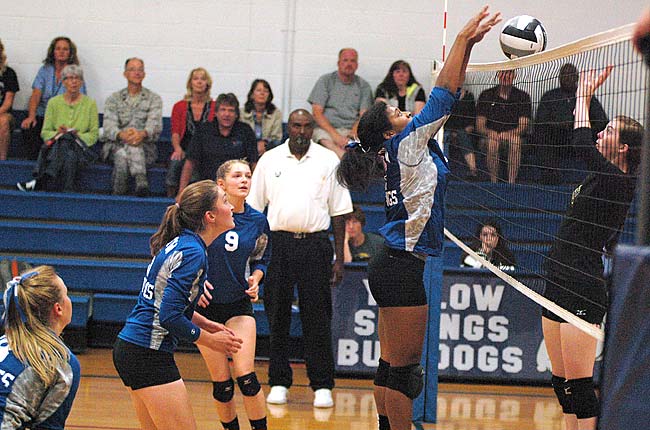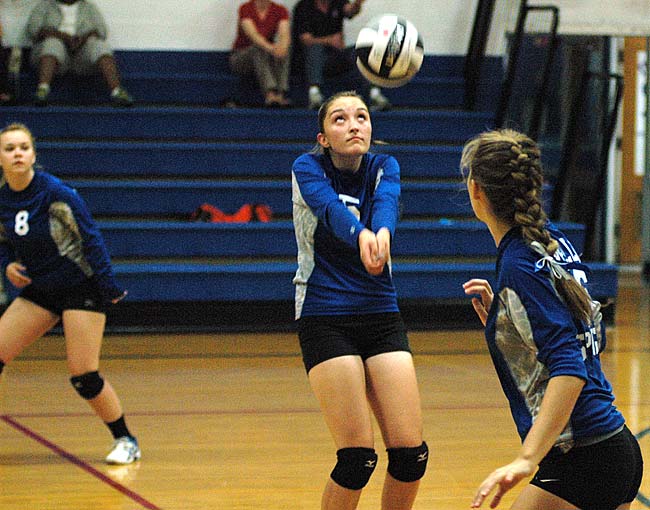 Earlier in the week, YSHS traveled to Xenia Christian and despite playing hard, dropped the match 22¬–25, 18–25, 25–23, 25–22, 12–15.
The Bulldogs started off slow by losing the first two sets but picked up their game thanks to serving and setting by Kasey Linkhart (20 points, 28 assists) and hitting by Rowe (26 kills).
After rallying back to win the next two sets, the team stayed even with Xenia Christian in the fifth set. With the score tied at 12–12, XC was finally able to break Linkhart's serve and went on to score the next two points to win the match. Also playing strong were libero Gracie Wilke (19 digs) and Elizabeth Smith (11 points, 15 blocks).