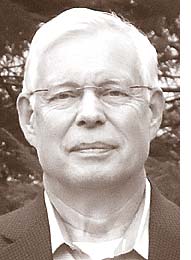 John Eastman memorial on Saturday
A memorial service for villager John Eastman, who died unexpectedly on Dec. 28, will take place on Saturday, Jan. 3, at 10:30 a.m. at the Glen Helen building.
Eastman, a consulting engineer on many Village government water projects, was also a Miami Township Trustee and a member of the board of Friends Care Community. A lifelong Quaker, he was also the clerk of the Yellow Springs Friends Meeting.