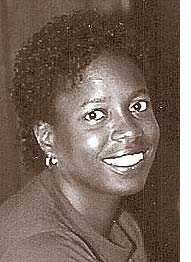 Gwendolyn Delores Coles, 57, passed away peacefully Saturday, Oct. 3, 2015, with family by her side.
Gwen was born July 25, 1958, in Riverhead, Long Island, N.Y., to Henry and Betty Coles. She grew up in Yellow Springs, a village very close to her heart, and graduated from Yellow Springs High School in 1976. Gwen graduated from Ohio University in 1980 before attending St. Mary's Law School in San Antonio, Texas, where she graduated with her Juris Doctorate in 1990. She practiced law in the states of Texas and Florida before beginning a long career as a Legal Aid attorney in Ohio, where she helped those in need even through her last days.
Gwen is survived by her mother, Betty Coles, her brothers Henry Coles Jr. and Anthony Coles, and only son Marion Cosey.
She was preceded in death by her father, Henry Coles, and younger sister, Christina Elaine Coles, who passed in youth.
Gwen lived her life well and was supported throughout the whole journey by a host of family and friends. Service for Gwen Coles will be held on Friday, Oct. 9, at Central Chapel A.M.E. Church. Visitation will be 11 a.m. until time of service which will be at noon with the Rev. Dwight Smith officiating and the Rev. Dr. John E. Freeman, eulogist. Interment will follow at Glen Forest Cemetery. Arrangements entrusted to Porter-Qualls-Dunlap Funeral Home.