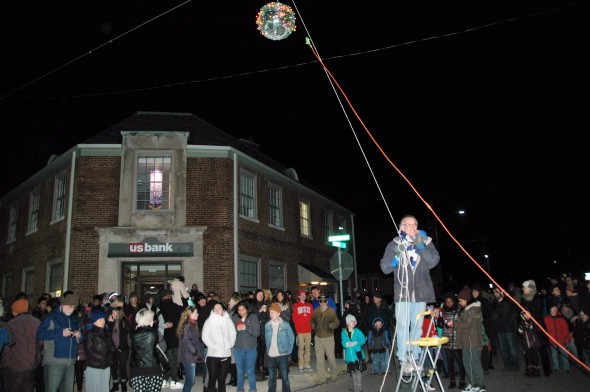 Happy New Year, Yellow Springs!
Villagers poured downtown (and poured champagne) to count down the new year. Lance and Jean Rudegeair made sure the ball rose, higher, higher, higher … then plunged at midnight to confetti, noisemakers, kazoos, whoops, whistles, squeals, hugs, popping corks (some of us got soaked!), toasts, photos and some sweet, romantic moments. After its stroke-of-midnight drop, the ball bounced up and down a few times, lights flashing, giddy as the crowd, before returning to its box for another year. But for many villagers, the party had just begun….
Outside the Little Art, about half an hour before midnight, the streets began to fill up: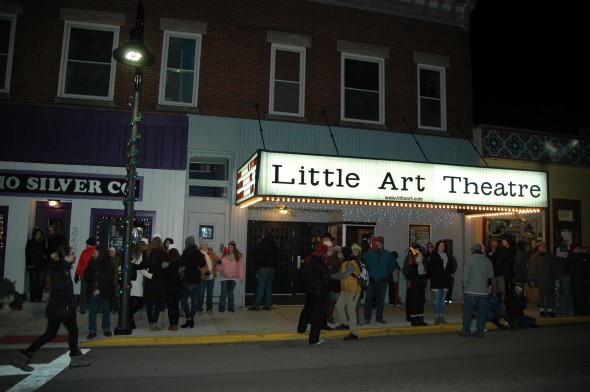 Inside the Little Art, the party was in full swing. A champagne reception followed a sold-out screening of The Princess Bride.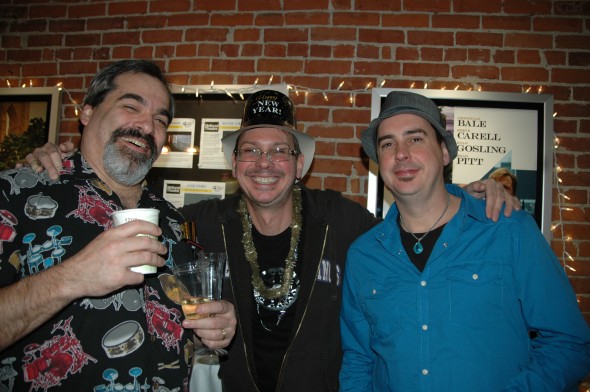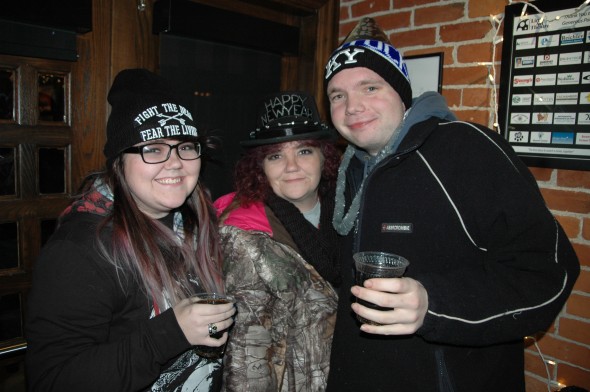 A football toss across Xenia Avenue passed the time for some before the official countdown.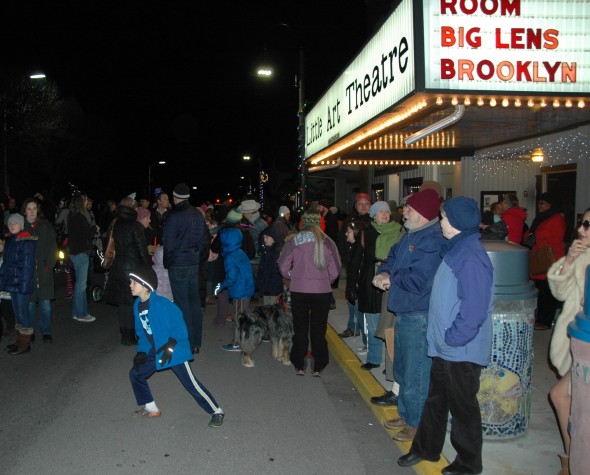 Plenty of folks had noisemakers, and weren't afraid to use them.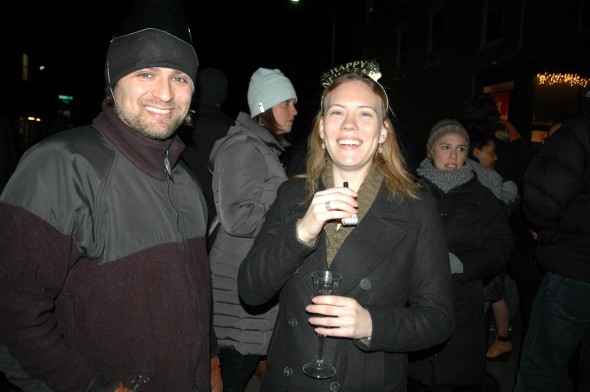 Finally, like a hatching egg, the ball came out of its box: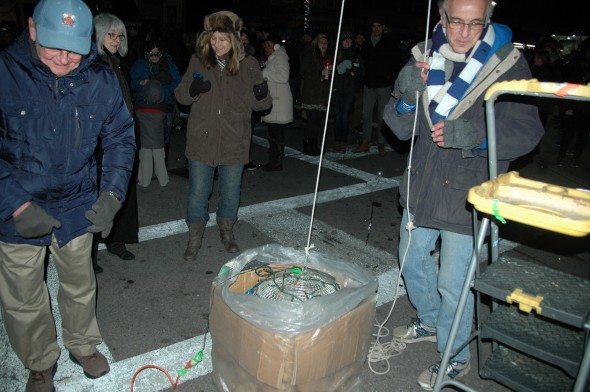 Excitement was building, building…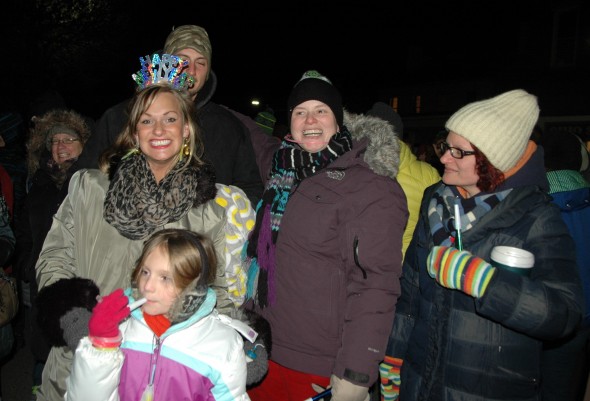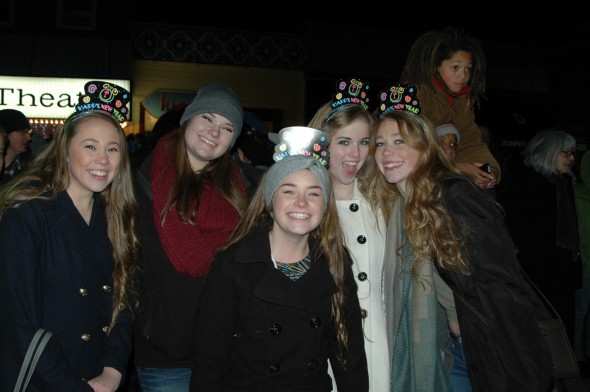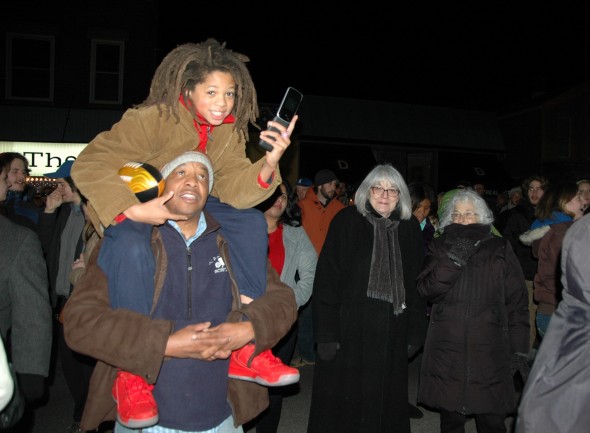 Almost there: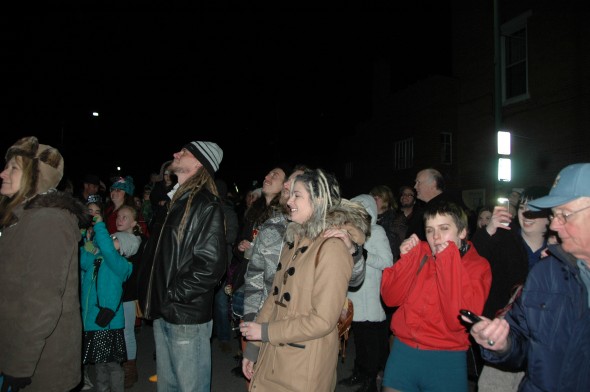 The ball hovered at its highest point, about to drop! Lance alerted us to the eight-minute mark, the five, the two, the one, the 10-9-8-7-6-5-4-3-2…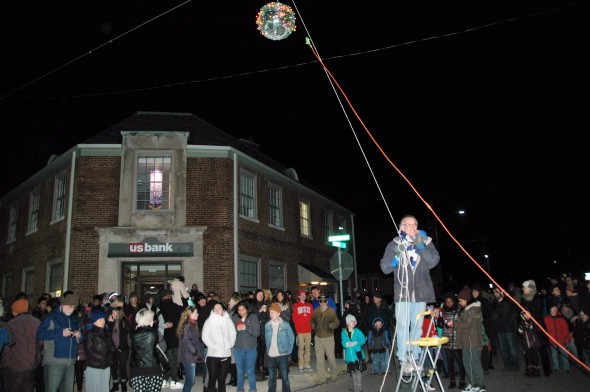 And ONE! It's down! Happy New Year, Yellow Springs!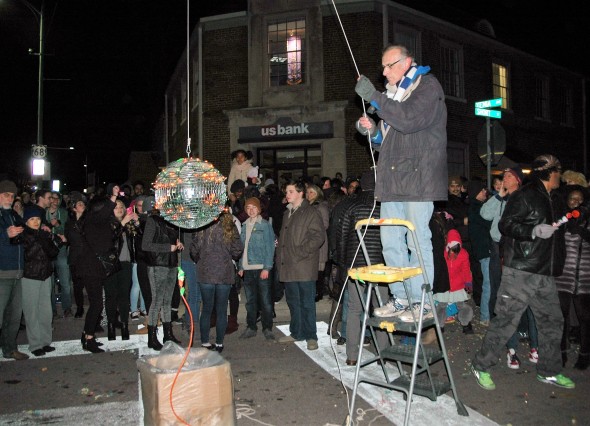 A chorus of Auld Lang Syne broke out as villagers mingled a bit, then headed to their next destination: home — or the next party!