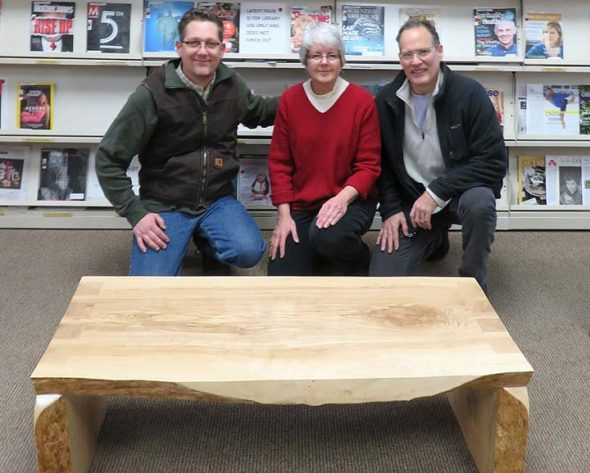 A new table at the Yellow Springs library is the culmination of a collaborative effort by several villagers to create something new from the many local ash trees felled in recent years due to disease.
Villager Bob Moore, an arborist, thought there must be some way to create something beautiful from a large felled ash from the front of the Antioch School. So he asked artist and woodworker Tom Hawley to create a piece of furniture from the tree that could be used by the community. The result is a large table/bench in the magazine section of the library.
According to Yellow Springs Head Librarian Connie Collett, the library is grateful to have received the gift.
See a more detailed story on the ash tree aftermath in an upcoming News.