BLOG-Along the Watchtower
On Saturday morning, construction began for the temporary performance space that will house the Yellow Springs Theater Company's production of Julius Caesar. Platforms are now in place on the west flank of Mills Lawn as the production enters tech week before its two weekend run 14-15 July and 21-22 July.
We will be out on Mills Lawn again this morning to working on the set. The set is staged as theater in the round, a form commonly used in ancient Rome. Theater in the round seats the audience on all four sides of the stage, thus the audience gains an intimate experience both with the actions on stage and the reactions of other audience members.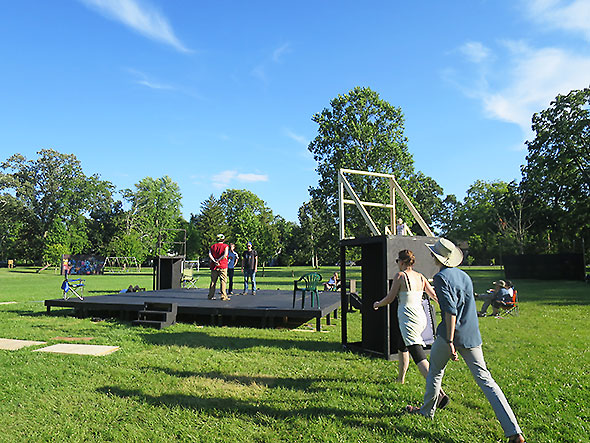 Hammers and paint brushes are on hand today but look sharp. By Friday night the knives will be out as the company cuts into the tragic events of and around Caesar's assassination.