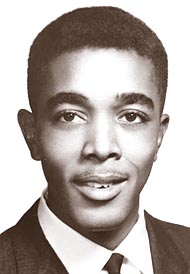 Richard Taylor, of Cedarville, peacefully departed this life on Nov. 23, 2017, surrounded by his family.
Richard, originally from Jamestown, Ohio, was a veteran of the US Army. He will be remembered for his generosity, his love of nature and his extensive collection of Native American artifacts from the tribes that inhabited the Greene County area.
Richard was preceded in death by parents Dwight and Ruth Taylor. He is survived by his children, Lisa Frisco and husband Marvin Frisco, Richard Taylor and wife Coletrane Richlen, Demetrius Taylor, Harlin Taylor, Addama LaNee and husband James LaNee, Scarlett Taylor; grandchildren Spencer Frisco, Donyo Frisco, Joey Frisco, London Frisco, Darwin Frisco, Richard Taylor, Ella Taylor, Kierstyn Taylor, Megan Taylor, Michaela Taylor, Harlin Taylor, Londyn Taylor, Larielyn Taylor, Erik LaNee, Kiyus LaNee, Malana Johnson, Joshua Johnson; great-grandchildren Mason Taylor and Julia Taylor; siblings James Taylor, Anetta Crosswhite and Anita Crosswhite; as well as a host of beloved nieces and nephews.
A private celebration of his life and internment will be held with family. In lieu of flowers, well-wishers may send donations in his name to the American Cancer Society.
The Powers-Kell Funeral Home of Jamestown is serving the family. Online condolences may be made at http://www.powerskell.com.