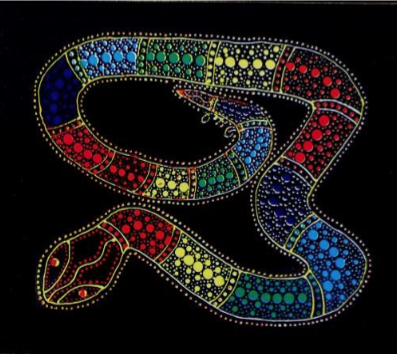 Healers offer 'Awakening Ancestral Wisdom' in Yellow Springs
Two healers initiated in the Sangoma tradition of South Africa will visit Yellow Springs next weekend to lead transformational rituals and healing sessions around connecting with one's ancestral wisdom.

Gogo Ateyo Nkanyezi of Atlanta, Ga. and Gogo Nkanyezi Phuthuma of So. Carolina, will be in the village Friday, April 13, to Sunday, April 15, for Umbilini Rising: Awakening Ancient Ancestral Wisdom From Within. The weekend will include a casual Friday evening gathering for participants, a Saturday morning introductory workshop, a Saturday evening ceremony and, on Sunday, private healing and bone reading sessions by appointment.
Ritual chants, drumming, and shamanic visioning will be used to help attendees of the Saturday evening ceremony transform mind, body and soul, according to a press release. "Each ceremony is divinely guided by the Amadlozi and sacred spirit," the release said. "This ceremony is an activation of the Ancient Ancestral spirit-wisdom that dwells within us all."
Sangomas are traditional healers in the Zulu heritage of South Africa. Umbilini, which is in some ways similar to the ancient Indian concept of Kundalini, a power center residing at the base of the spine, was described in the release:
"In every human being there is a source of diving healing energy that Zulu Shamans call the Umbilini. When Umbilini is activated it awakens the ancestors that live within our energy centers of the body. As you begin to heal yourself, you strengthen your Ancestors. You share the same memory bank as you ancestors and the Umbilini Ancestral Serpent Medicine Ceremony is the catalyst to unlock ancient powers that live within you."
The biographies: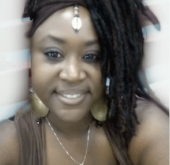 Gogo Ateyo Nkanyezi is a Sangoma Traditional Healer, Medicine Woman and initiated Shamanic Priesetess. Guided by the Amadlozi, elevated ancestral spirits of her lineage to bring forth sacred ancestral healing to elevate and empower humanity. She is an ordained interfaith minister, International speaker, spiritual teacher and certified life coach. She leads ancestral healing retreats and ceremonies worldwide. She is a traditionally trained Sangoma in the Zulu heritage of South Africa.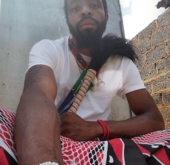 Gogo Nkanyezi Phuthuma is a Sangoma from South Carolina, USA, having been initiated in Vosloorus, South Africa once he found that he'd been being called by the ancestors there. He is the son of a Baptist Preacher father and "Prayer Warrior" mother, which always provided him an intense hearing for a more personal relationship and understanding of the operation and function of the spirit world. His aim is now to assist with reintroducing traditional South African and universal concepts and customs to people in the states through offering consultations, bone readings, motivational speaking, healing circles, and rituals, etc; all geared towards ancestral acknowledgement and spiritual connection to one's true self.
Costs are $77 for the Saturday workshop, which starts at 10 a.m. and runs for 2-3 hours, $77 for the Saturday evening ceremony, which starts at 7 p.m. and also runs for 2-3 hours, or $140 for both. Private sessions are offered from $80 to $125 or more depending upon the customized offering.