David "Peach Fuzz" Sebree
Comments Off

on David "Peach Fuzz" Sebree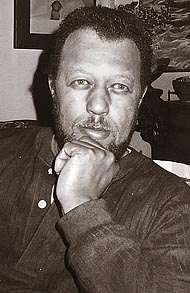 David "Peach Fuzz" Sebree, of Yellow Springs, passed away Sunday, Nov. 3, 2019, at his home. He was 71.
Peach Fuzz was born in Jackson, Tenn., to Robert Knox and Catherine (Manus) Knox Sebree. In addition to his parents, David was preceded in death by his stepfather, David Sebree, and his in-laws, Arch Byrd Moore and Priscilla McNamara Moore. He leaves behind to cherish his memory, his beloved wife of 45 years, Priscilla Stokes Moore; sister-in-law, Kathleen (Ron Faber) Moore; brother Daniel; three younger sisters; and his beloved goddaughter, Robin (Dave Rawson) Gifford. Peach Fuzz is also survived by so many friends of all ages.
He was a very blessed man with multiple talents he enjoyed. From acting in local theaters and playing conga drums, to gardening fabulous landscapes and his well-known talent for cooking and being chef at his namesake, Peach's Grill, in Yellow Springs, he brought an artistic vision to everything he was part of. He was always curious and a lifelong learner.
Peach Fuzz had managed and was partial owner of the kitchen at DG's Tavern and was a large part of Mr. Fub's Party. In his younger years, he traveled the country with a local crew specializing in concrete and red iron work on large commercial construction projects including Lowes centers. He was an avid collector of all things and very active in his community. Peach Fuzz was an early member of H.U.M.A.N. and Mystic Knights of Nowhere.
His involvement in civil rights was life long. He studied at Antioch with Dr. Jim Dunn, founder of The People's Institute in New Orleans, and Professor Jewel Graham. The community lost a great man and he will be deeply missed.
Visitation and funeral services were held on Saturday, Nov. 9, at Jackson Lytle & Lewis Funeral Home in Yellow Springs. Because of Peach Fuzz's great love for New Orleans, the services were followed by a second line parade, a New Orleans tradition hearkening back to its famous jazz funerals, in which brass bands would celebrate the lives of the recently deceased with lively music through the streets, followed by family, friends and community members. Peach Fuzz's second line traveled from Jackson Lytle to First Presbyterian Church, led by Grand Marshal John Fleming; the brass band was led by Tucki Bailey. Peach Fuzz's loved ones marched behind, carrying umbrellas and waving scarves, according to the tradition. In the church's Westminster Hall, the brass band played into the evening, followed by a set from DJ Clean Gene, who was friends with Peach Fuzz for 40 years and who was honored to participate.
In lieu of flowers, the family would like memorial contributions to go to Yellow Springs Senior Citizens Center in his honor. Expressions of sympathy may be left for the family by visiting http://www.jacksonlytle.com.