Richard "Dick" George Yalman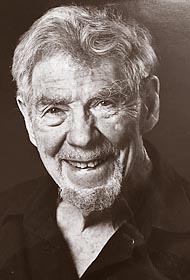 Richard "Dick" George Yalman died peacefully in his sleep on Sept. 26, 2020, at 97 years old. He was the loving husband of Joan Osterman Yalman for 64 years.
Richard leaves his two devoted daughters, Ann, of Santa Fe, N.M., and Peggy "Margaret", of Concord, Mass.; one grandson, Alexander George Grubard, of Jersey City, N.J.; and several nephews and one niece. He was preceded in death by his parents, Benjamin and Estelle Yalman; his in-laws, Max and Hannah Osterman; his wife; two children, Jane and Seth; as well as his brother, Maurice, and sister, Marjorie Bergman.
Richard was born in Lafayette, Ind., and grew up in Bexley, Ohio. He developed a serious interest in chemistry at a very young age. Richard was awarded a full scholarship to Harvard University, where he returned after the war to earn a Ph.D. in inorganic chemistry under the GI Bill. Joining the Army during World War II, Richard was selected to work as a chemist on The Manhattan Project in Dayton, Ohio.
In 1950, Richard and Joan moved to Yellow Springs, where Richard started a long and satisfying career as a chemistry professor at Antioch College. Richard was a marvelous teacher and took great interest in his students, who remained in touch long after they graduated. Yellow Springs was a wonderful town to bring up children, and Richard and Joan were happy here for over 30 years.
After retirement, the couple moved to Santa Fe, N.M., to be close to their daughter Ann. Their interest in antiques provided the next step in their life — they opened "The Bedroom," an antique store specializing in quilts and iron beds. Richard developed a keen interest in family genealogy and spent the last years of his life diligently pursuing both his and Joan's family history online and through letters. He leaves this wonderful legacy for his family.
Richard was first and foremost a husband, father and grandfather. He was always loving and had a wonderful sense of humor. He retained the ability to laugh at life to the end. Richard was a friend to everyone he met. He will be greatly missed by all those who knew and loved him. The family thanks his devoted caregivers and nurses, who made Richard's last years better. Private services will be held.