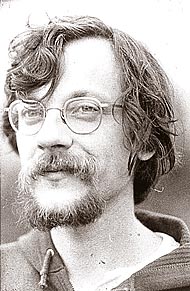 Hugh Frederick Maurer, 78, passed away at home surrounded by family in Sharon, Vt., on April 5, 2021, after a six-year-long battle with multiple myeloma.
Hugh was the oldest child of Lawrence and Helen (Bury) Maurer. He was born in the small farming community of Callicoon, N.Y., on Sept. 1, 1942. He graduated from the Delaware Valley Central High School in 1960, and graduated from Antioch College in Yellow Springs in 1965. He taught in Yellow Springs for many years.
Hugh married his second wife, Sherrie Maurer, in 1971, and they settled in a 200-year-old farmhouse in Sharon, Vt., in 1973.
Hugh was happiest when he was growing or building: children, adults, minds, gardens, houses — all of these received his patient, nurturing attention. A life-long educator, Hugh was a constant advocate for students, fighting against systems that he felt were not in their best interests. He taught in schools as diverse as a one-room schoolhouse in Appalachia, inner city schools where he hustled students into class by winning at pool, public schools around the country and fresh air camps. His last teaching post was as a tutor — in academics and life — at The Sharon Academy, in Sharon, Vt. When he wasn't teaching, he was building houses — other people's as a carpenter, or renovating his own farmhouse — or gardening in the large plot beside the White River on their property. He was also instrumental in the growth of Sherrie's gourmet food business, Jasmine & Bread.
Family was of paramount importance to Hugh. His grandchildren and great grandchildren called him "Elder" because he was the elder of his tribe.
Hugh was preceded in death by his parents; his first wife, Dixie Lee Maurer-Clemons Wilcox; his nephews, Justin Maurer and Adrian Roberts; his brother-in-law, Ted Roberts; and his grandson-in-law, Brian Hendrick. He is survived by his beloved wife of 50 years, Sherrie (Butler) Maurer; his brother, Gary Maurer, and his wife, Jeri; his sister-in-law, Anne Roberts; and his children, grandchildren, great-grandchildren, nieces, nephews and cousins.
Ever the science teacher, Hugh donated his body to the Anatomical Gifts Program at Dartmouth College Medical School. A celebration of Hugh Maurer's life will be held on Sunday, July 25, at the Sharon Congregational Church in Sharon, Vt. The service will begin at 2 p.m., and will be followed by a short reception. In lieu of flowers, please consider making a donation in Hugh's name to The Sharon Academy, the educational institution Hugh loved, or to the Sharon Food Shelf, the organization that supports so many families in the area.