Staff changes at the Yellow Springs News
The Yellow Springs News has a new editor, advertising sales manager and office/circulation manager.
Cheryl Durgans has been named editor, Tim Walker will soon fill the role of advertising sales manager and Lynda Love Highlander has become the office and circulation manager.
Durgans has been a reporter and associate editor of the News since earlier this year. On Friday, Aug. 27, Durgans officially became editor of the newspaper, taking over for former editor Megan Bachman. She is the fifth woman to serve as the paper's editor since its founding in 1880 and the first African American in the role.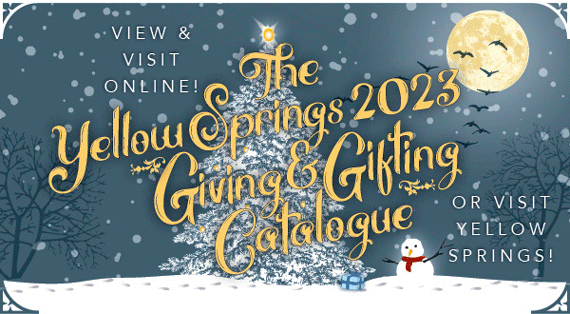 Walker and Highlander both joined the News staff in the past two months. Both continue to train with current advertising sales manager and News co-owner Suzanne Szempruch. Both Walker and Highlander have plans to take the reins fully later this fall.
Durgans, 51, was born and raised in Yellow Springs. She holds a master's degree in liberal arts with a focus on writing and cultural studies, and a Master of Fine Art in studio art, from the University of Pennsylvania and Moore College of Art & Design in Philadelphia. Durgans comes to the News with extensive project management experience with the Wheeling Gaunt Sculpture Project and the City of Philadelphia Mural Arts Program. A lifelong learner with numerous interests, Durgans loves her community, art, plants, writing, history, technology, books and hiking.
Durgans is also now a co-owner of the paper, with Szempruch and design/production head Matt Minde. The News has been independently owned by employees since its founding.
Bachman had been the editor since 2018, and led the News through its coverage of the pandemic and made other changes to the paper's focus and format in her tenure. Bachman significantly expanded the number of community columns in the paper, and led the charge to reformat the annual Guide to Yellow Springs to a smaller, magazine-style format.
Walker, 56, has worked for many years as a freelance journalist, and his work has appeared in a variety of publications, including the Dayton City Paper and Dayton Magazine. He was born and raised in Barboursville, W.Va., before relocating to Ohio in 1979. Walker lives with his wife, Beth, and their two children. He enjoys reading, writing, cooking, music and art. He and his family also foster rescued dogs for Paw Patrol of Dayton.
Highlander grew up in Yellow Springs and went to Emerson College in Boston, where she majored in television production. She worked at CNN for over 20 years, starting as a video journalist in the newsroom and working her way up to producer in the Special Projects department. Five years ago, she moved back from Atlanta with her husband, Drake Highlander, and their 9-year-old daughter, Samantha, to be closer to her parents, Sandra Love and Sam Young, and enjoy the benefits of living in a small town. When not working, she enjoys reading and spending time with her family and their dog, Rosie.
Szempruch started at the News in 2011 as production assistant and took over as advertising manager in mid-2019 while also continuing to be the circulation/office manager. She helped guide advertisers and the News itself through the difficult pandemic years, and with the help of the production team, created the Giving and Gifting Catalogue, highlighting downtown shops for the holiday shopping season. With the cooperation of the Yellow Springs Community Foundation, Szempruch facilitated the delivery of the News to every household in the village shortly after the March 2020 lockdown.
Other current staff members of the News are Carol Simmons and Jessica Thomas, reporters; Lauren "Chuck" Shows, village desk editor and reporter; Reilly Dixon, production assistant and reporter; Jeanna GunderKline, bookkeeper; Jeff Vawter, distribution; and Kitty Jensen and Karen Gardner, proofreaders.