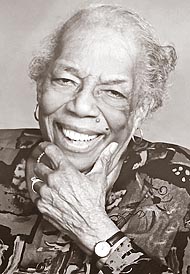 Evelyn C. Britton, of Yellow Springs, departed this life Saturday, Dec. 25, 2021. She was 90.
Evelyn, the oldest of four children of Ben and Arline Cone, was born on Jan. 25, 1931, in Waycross, Ga. She graduated from Center High School in Waycross and received her Bachelor of Science degree in mathematics from Fort Valley State College with a minor in secondary education. She received a Master of Arts degree in education from Atlanta University in Georgia. After graduating, she received her teaching license.
On May 27, 1958, Evelyn married George Britton, the love of her life. That same year, they moved to Ohio and Evelyn taught at Roosevelt High School from 1958 to 1969. She taught at Patterson Co-op from 1969 to 1988, then retired. She also taught at night at Central State University for seven years. She was a member of Yellow Springs United Methodist Church and Delta Sigma Theta Sorority.
Evelyn is survived by her son, Kenneth Britton; her daughter, Chertrise Monet Cone Britton; her daughter-in-law, Wendy Haynes-Britton; and her loving grandchildren. She will also be greatly missed by her nieces, nephews and cousins and a host of other relatives and close friends.
A private graveside service was held on Jan. 5, and her home-going celebration will be held on Saturday, Jan. 22, at Yellow Springs United Methodist Church, with Pastor Rick Jones officiating. Family and friends will gather at noon and the service will begin at 1 p.m.
In lieu of flowers, memorial contributions may be made to Yellow Springs United Methodist Church or Hospice of Dayton, in memory of Evelyn. Arrangements entrusted to Porter-Qualls-Freeman Funeral Home.