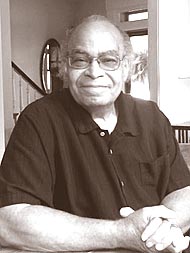 Mark Crockett passed away on Thursday morning, May 19, at Hospice of Dayton.
Mark was a dedicated 20-year Miami Township Trustee, a well-known blues musician, artist and co-owner of Rita Caz Jewelry with his wife, Gail Zimmerman, for 32 years. He was a lifelong villager who made a big difference in the discourse here, adding humor, music and wisdom.
Mark had a philosophy: "Do no harm." He lived that life.
He is survived by his wife, two children, six grandchildren, one sister, three brothers, nephews, nieces, cousins and sisters- and brothers-in-law.
A celebration of life will be held Sunday, June 19, 2 p.m., at John Bryan Day Lodge. More details will be announced.