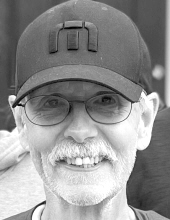 Kenneth "Ken" C. Dahms of Yellow Springs, Ohio, passed away Jan. 3, 2023. Ken was born Dec. 20, 1945. He was preceded in death by his wife, M. Emelda Dahms, his parents and brothers-in-law Raymond Lovejoy and Andre Spenard. He is survived by his sisters-in-law Rose Rishell (Randy) of Fredericksburg, Virginia, Anne Goodrich (Herb) of Derry, New Hampshire, and Valerie Spenard (wife of the late Andre) of Ridgefield, Washington; and nieces and nephews.
Ken graduated from Springbrook High School in Silver Spring, Maryland, in 1964. He started running cross-country there in 1961. To this day, he still holds Springbrook's track record. In 2015, he was inducted into the school's Athletic Hall of Fame. Ken graduated in 1968 from Oklahoma State University. After two years in the U. S. Army, he graduated from Harvard Law School in 1973.
Ken started working at a local law firm and then went to work for the Montgomery County Combined Health District as their legal counsel. In 1999, he became the director of administration until his retirement in 2004 after 28 years of service.
Ken was an avid runner. He especially enjoyed marathons, and completed 20 marathons in his lifetime. He ran in the Boston Marathon, finishing in the top 100 Boston marathoners in 1985, at the age of 39. In 1995, Ken was inducted into the Dayton Distance Running Hall of Fame. Ken was involved in many different types of running organizations. He assisted in local and regional events. He was a race coordinator for the Dayton River Quarter Classic for many years. Later on, Ken's interests included the Indy 500. Ken had many diverse friends who filled his life with joy and love and care.
A celebration of life will be held on Saturday, Feb. 18, 2023, from 1–4 p.m., at the Glen Helen Nature Preserve's Vernet Ecological Center, 405 Corry Street, Yellow Springs, Ohio 45387. Very casual attire is requested. Ken would want it that way. Parking is available. If you have any questions, please contact Rose Rishell, at 540-809-2419 or email rrishell@verizon.net. Arrangements are in the care of the Jackson Lytle and Lewis Funeral Home, Yellow Springs. Online condolences may be expressed to the family by visiting http://www.jacksonlytle.com.