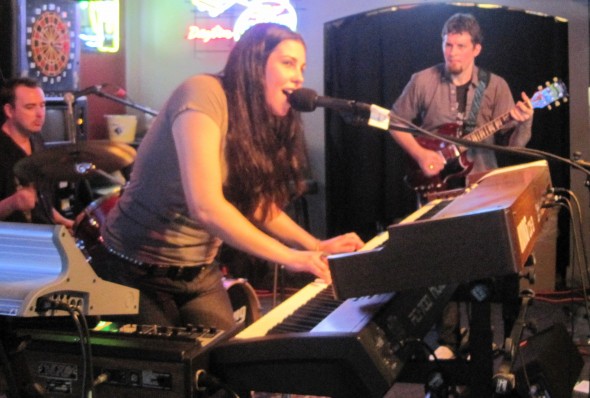 Musicians band together for Skate Music Fest
The Yellow Springs Skate Music Fest will celebrate its fourth year on Sunday, July 11, 3–8 p.m. on the back lawn of the Bryan Center. Part of the Yellow Springs Experience, the annual festival will feature live music,  food by Bentino's pizza and an opportunity for skaters of all ages and styles to show off their skills during the event.
This year's Skate Music Fest will consist of both a main stage and a second stage, with local teen bands Francisco and Hammy, The Hat Trick and Blue Moon Soup competing in a "battle of the bands" on the second stage. The winning band will receive the "SMurF Award," which includes a show at Peach's Grill with a local group. The main stage will feature bands Psychonaut Suitcase, Fuzz Hound, The Show and Doctor Meat, who will perform and provide feedback for the teen bands.
Admission to the festival is $5 for adults, $3 for ages 6–17 and free for ages 5 and under. Proceeds from the festival will benefit the Yellow Springs Arts Council, who, along with the Human Relations Commission, supports the event. Proceeds will also benefit the YS Skate Park Fund.
"The skate park needs many upgrades, including new wood for the ramps, structural upgrades, as well as new additions including park benches and other skate-able items," says Matt Housh who, along with his wife Deb, coordinates the event. "The hope in the future would be to build a bowl, but that is a very expensive project."
Housh himself will be performing at the event as one of members of The Show, along with Ryan Henry and Jessica Kinzer. The Show is a rock outfit influenced by several genres, including blues, punk, indie and '60's garage rock.
For more information on the Skate Music Fest or the Yellow Springs Experience, visit http://www.yellow-springs-experience.com .