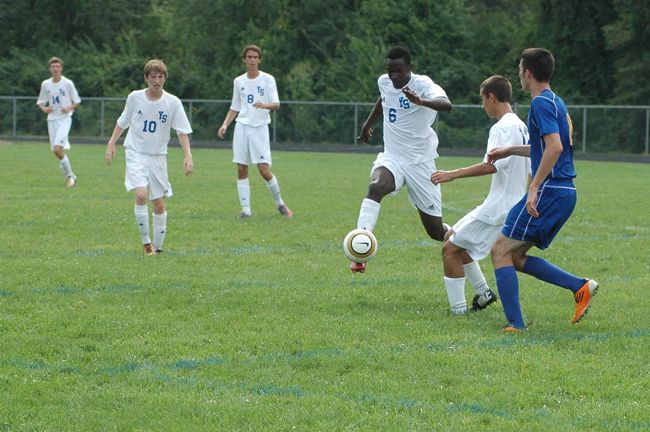 Soccer kicks off with league win
The Yellow Springs High School boys soccer team looked to defend their league title on Saturday hosting Xenia Christian for the first Metro Buckeye Conference match of the season.
Jared Scarfpin started off the scoring in the 27th minute. After a 3–1 halftime lead, the visitors cut YSHS's lead to within one before the Bulldogs ran away with it. They won by a final score of 8–3.
For the full game recap, see the Sept. 5 issue of the News.