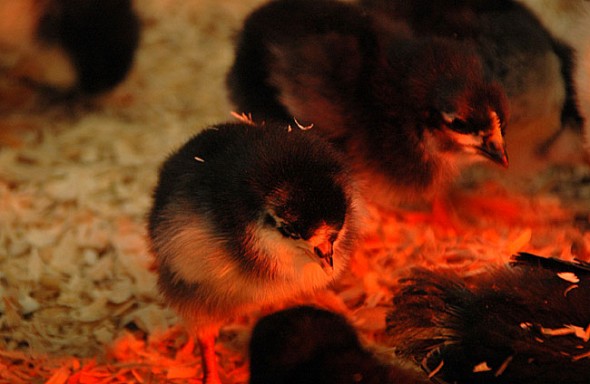 Glen's Trailside raises baby chicks for Antioch College farm
Naturalists at Glen Helen are hatching and raising about two dozen chicks at Trailside Museum. Among the current batch are chicks that are one, three and four weeks old. At seven weeks, the chicks will be moved across the street to live their adult lives at the Antioch College farm.
Last week Antioch College student and Trailside assistant Joshua Lucca and Trailside volunteer Emory Schweitzer talked to visitors stopping by for a peek. Noah and Gabriel Winkler came from Middletown to hike in the Glen and stopped at Trailside for a visit with the chicks. Noah, below, was at least as excited about the pile of 20 rocks and fossils he found in the Glen as he was about the chicks.