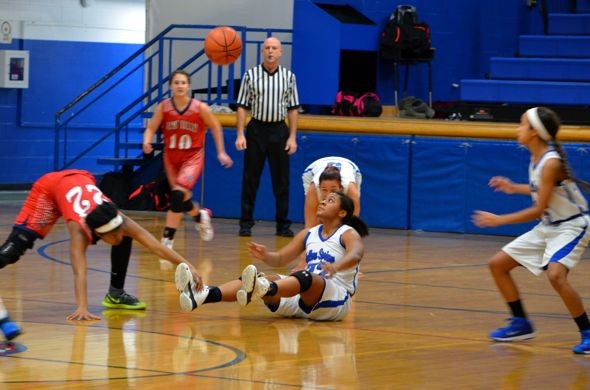 Girls fall short against Miami Valley
After a competitive, back-and-forth first half, the YSHS girls varsity basketball team was outplayed in the second by visiting Miami Valley on Thursday to lose to its conference foe 51–32. The Lady Bulldogs were outscored 31–15 in the final two quarters of play in the heated MBC bout.
YSHS point guard Liz Smith led scoring with 14 points but struggled from the field, where she went 2–11 in addition to 1–5 from behind the arc. Smith added seven steals in the contest.
Shanice Wright scored 10 points in the loss, Jasmine Davidson added six points and Ashlei Kelly scored two free throws to complete the team's scoring.
Overall, the Lady Bulldogs only shot 9 of 37 from the field (24 percent), though they went 13 of 18 from the stripe (72 percent).
See the full report in the upcoming print edition of the News.