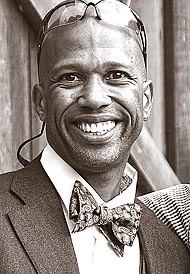 It is with heavy hearts that we announce the passing of Marc "Marco" Solomon Comegys, who left us suddenly on April 21, 2023.
Marco was born in Vienna, Austria, to Daniel L. Comegys Jr. and Elaine E. Comegys. His family then lived in Vermont for a short time before settling in Yellow Springs, Ohio. In recent years, he split his time between California and Ohio. Marco attended Yellow Springs High School and Antioch College.
He was deeply loved by many and lived a life full of adventure and passion. Marco was a talented race car driver, pilot and skilled craftsman, who made meaningful connections with everyone he met.
He possessed a keen intelligence and curiosity about the world. Even as a child, he disassembled appliances, radios and small engines, to understand their inner workings.
Born with an insatiable desire for speed and adventure, he became a race car driver in Canada at a young age. He was known for his fearlessness, speed and precision behind the wheel. He obtained his pilot's license and enjoyed flying to various places for business and pleasure. A skilled pilot, Marco flew around the country, with friends in tow, to remote music festivals and myriad places he had a thirst for learning more about.
Marco had a natural talent for carpentry and loved nothing more than creating something beautiful with his hands. Examples of his craftsmanship can be seen in several areas throughout the country.
Marco devoured life — snowmobiling, skydiving, rafting, bungee jumping and scuba diving. He was always up for new experiences.
He will forever be remembered as a brilliant, larger-than-life figure with a smile that lit up every room he entered, hugs that you felt to your core, eyes that really saw you and a heart that overflowed with kindness and generosity. His infectious energy, lust for life, "wiggly puppy" energy and distinctive "Ahh-haa" laugh endeared him to so many.
He was a living lesson in warmth and tolerance and meeting people where they were, no matter their belief system or point of view. He is beloved across multiple generations of our small village.
Marco's passing leaves a void in our hearts that can never be filled, but his memory will live on forever. He was predeceased by his mother, Elaine Comegys; stepsister, Stephanie Harrison; and his beloved canine companions Magnus and Meisha. He is survived by his father, Daniel L. Comegys (Daphne Harrison); sister, A. Danielle Comegys (Robert Pellegrino); niece, Alicia Pellegrino Thompson (Andrew); his twin grand- niece and nephew, Ava and Aidan; beloved partner, Daphne Knowles; stepbrother, Michael Harrison (Caryn); and a host of family and friends who will miss him dearly.
A private family memorial will take place Thursday, May 18, followed by a large community celebration of Marco's life on Friday, May 19, in Yellow Springs — details to come. In lieu of flowers, please consider a donation in his memory to either the Glen Helen Association, glenhelen.org; or CityTeam Oakland, cityteam.org.