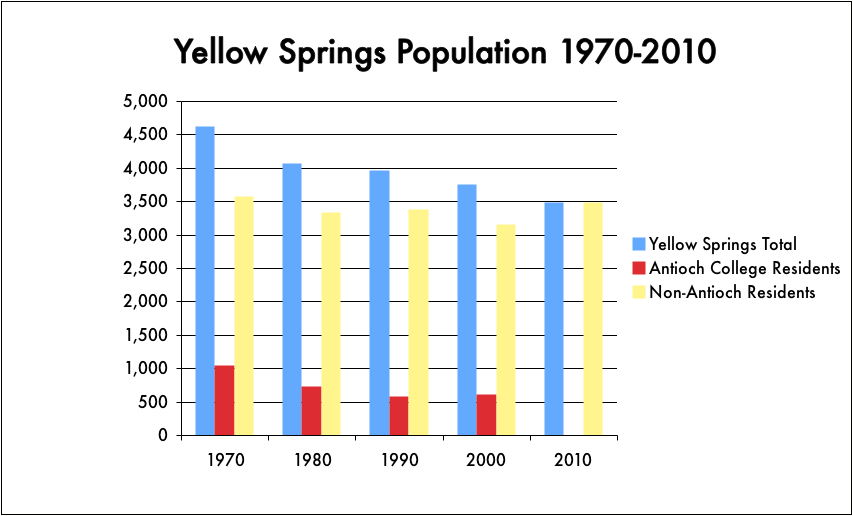 CHART: Census results show population and diversity declines
Yellow Springs lost an additional 7.3 percent of its population in the last decade, continuing a 40-year population plummet that has left the village with 24.6 percent fewer residents than in 1970, according to the latest U.S. Census Bureau figures.
In a report the bureau released last week, the population in the village was 3,487 in 2010, compared to 3,761 in 2000 and 4,624 in 1970. During this four-decade population slide the village lost two-third's of its African-American residents.
The village's loss of 274 residents over the last 10 years may be entirely due to the decline in enrollment at Antioch College. The village's non-Antioch population actually climbed 333 residents, an increase of 10.6 percent from 2000. Comparatively, in the 1990s the village lost 230 non-Antioch residents. Due to these recent gains, the village has lost only 96 non-Antioch residents since 1970, figures show.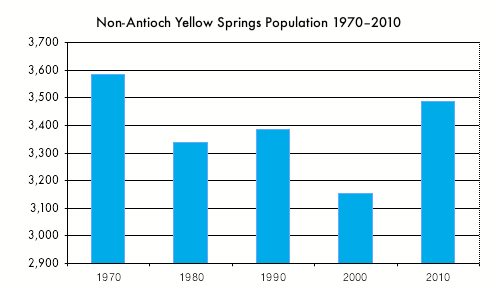 The population of children and teens in the village may be stabilizing. Of the 274 total residents lost since 2000, just five were under 18 years old. The number of residents under 18 dropped slightly to 688, from 693 in 2000. Children and teens are now a higher proportion of village residents, at 19.7 percent, up from 18.4 percent of the population in 2000.
But the decades-long trend of declining racial diversity in the village continues. The proportion of white residents increased to 78.1 percent of the total population, from 76.6 percent in 2000, while the percentage of African-Americans in the village dropped from 15 to 12 percent. The African-American community has fallen by two-thirds since 1970, from 1,287 residents to 417 today.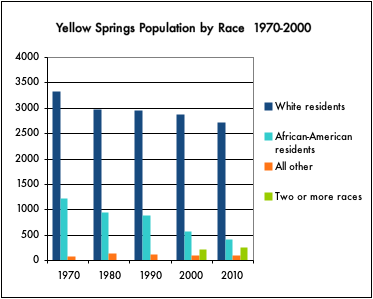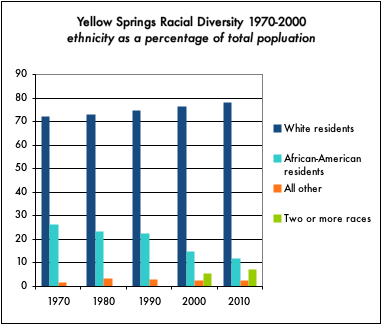 Over the last decade, the village added more housing units than at any time in the last 30 years. The number of housing units grew by 129 units from 1,676 in 2000 to 1,805 in 2010, an increase of 7.1 percent. By comparison, only 72 housing units were added in the 1980s and 1990s combined.
See the article in the March 17 issue of the YS News for more details.