New series spotlights creative writing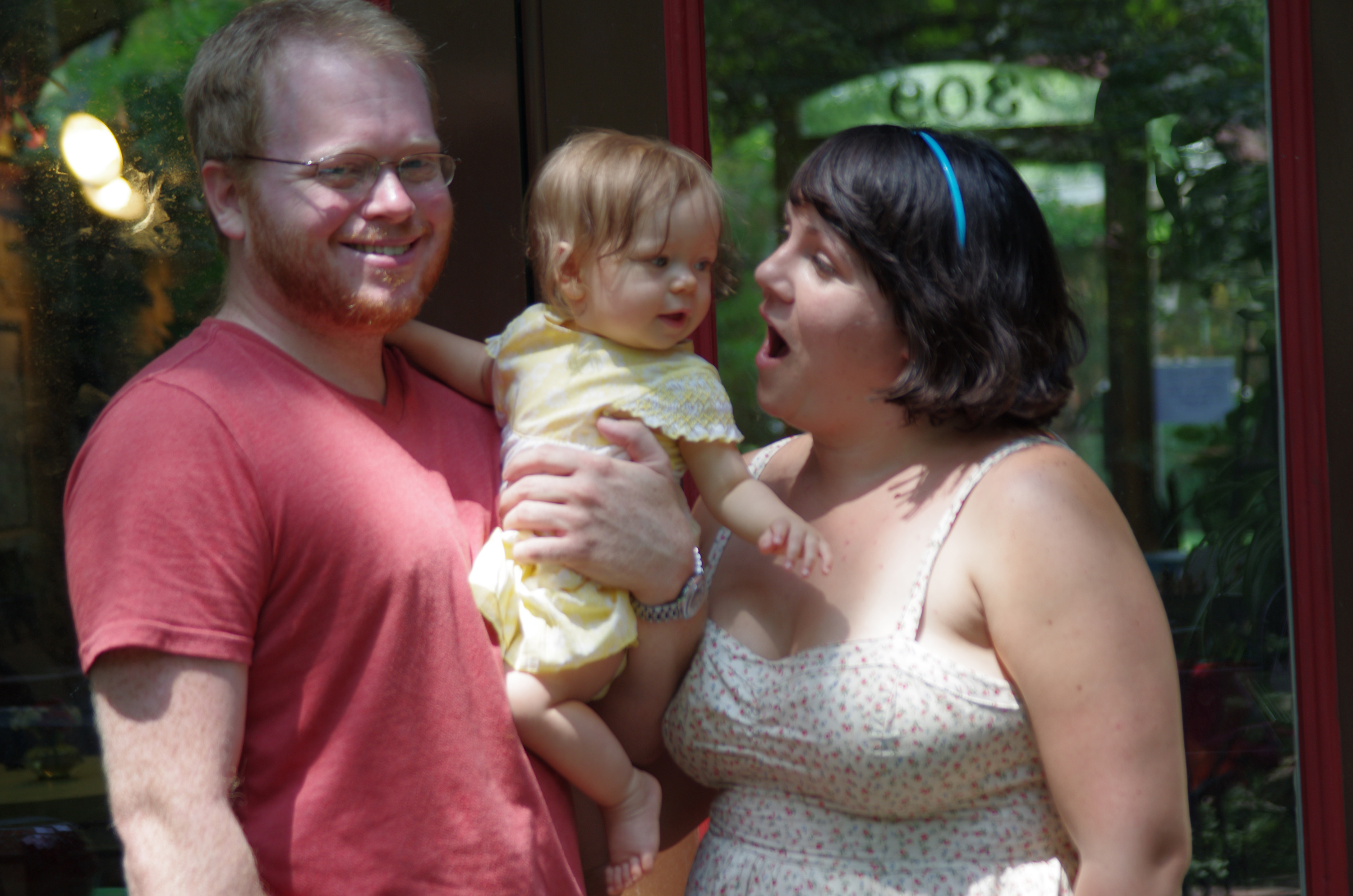 An upcoming poetry reading is the latest event organized by two local writers, who hope to give villagers more opportunities to read and hear original literary works.
Poets Adrienne Cassel and Matt Vetter will be the featured guests at a reading on July 9, to be held at the Yellow Springs Arts Council Gallery at 309 Xenia Avenue. The doors will open at 6:30 p.m. with a performance by local musician Mark DeLozier, and the reading will follow at 7 p.m. Artists Tony Powers and Debra Wilburn, whose work is currently on display at the gallery, will also speak about their exhibits.
It's the third such event organized by Lauren Shows and Anthony Fife, who plan to continue holding a reading every two months as part of an ongoing series. In September, they'll host five Kentucky poets; they are still booking for November.
"So far it's only been poetry, but we hope to get some fiction writers in there as soon as possible," Fife said in a recent interview.
Shows, from Panama City, Florida, and Fife, from Wilmington, met while working on masters degrees in creative writing at Spalding University in Louisville several years ago. Shows, who works as the village desk editor for the Yellow Springs News, has now lived in the village for two years and Fife for three, and the two are raising their young daughter here. They cited multiple motivations for starting the fiction and poetry readings.
"After graduating from school we had a great network of all kinds of writers," said Fife. "I figured they'd appreciate the opportunity to read publicly."
Shows noted that the village is home to such literary events as Antioch College's recent Fireside Readings and the well-known Antioch Writer's Workshop. However, when it comes to stand-alone, ongoing readings, she said she was "surprised that there wasn't more of that going on here already."
"[Yellow Springs does] a lot to support the visual arts, and I would also like to see more writers come out of the woodwork," she said. As fairly new residents themselves, still connecting with the community, they hope the readings will give them an opportunity to meet those who emerge.
So far the events have "gone very well," said Fife. The selection has been "really varied…from free-form American [poetry] to translations of Bulgarian poetry."
The five poets who will read in September include George Eklund, Laura Eklund, Melva Sue Priddy and Chris Mattingly, with musician Ben Hemmendinger opening.
Attendance has been strong: "We've been full both times," said Shows. Fife added that some of the attendees were students from the creative writing and composition classes he teaches at Sinclair Community College and Clark State University.
"Most of our audience has not been local so far," said Shows. They have been attempting to spread the word about the readings through several local blogs and through notices in the News; they hope more villagers — particularly local writers — will attend in the future.
"The people that I hear about — I'd like them to show up and introduce themselves," said Shows.
Shows and Fife welcome anyone interested in reading to get in touch with them. "So far I've known everybody [that's read], but that's not a prerequisite," said Fife.
They also said they would be interested in hosting an open-mic night, but have yet to hear from a critical mass of potential participants.
Those seeking more information, or who would like to read, can reach Shows at ysnews@ysnews.com.