The perfect time to go to Paris is in the spring. The road crews are out meticulously repairing the cobblestone streets and the public spaces flower with their many hidden botanical treasures. When the weather is fair, a florist in Saint Germain-des-Prés sets out bouquets on rows of benches; each cluster is balanced in an improvised vase of clear plastic, rubber band, and water. Cafe tables spill out onto the street and long lines form outside of the neighborhood gelato bars.
The language classes of Yellow Spring High School just came back from a nine day trip to Paris. They returned with stories, video, and a deepened appreciation for French culture. Saturday evening, the classes hosted their annual French Cafe in the high school. The event began at 5pm but the students began selling tickets a good half hour before. We arrived at 4:45pm ourselves and joined the queue already 40 people deep. Fresh from the library, I folded a paper crane to amuse my son and others while we waited.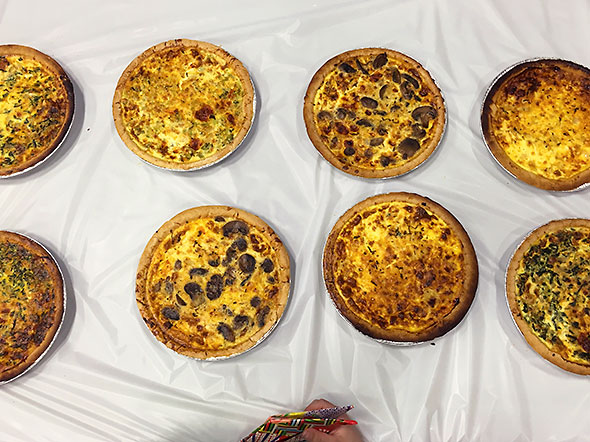 Inside students dressed in black and white loaded two long rows of tables with food. The first row contained savory items: soup, salads, sandwiches, and various baked items from the traditional French table. The second row offered sweets. The variety of food was impressive and so was its presentation.