November has been a cruel month. Over the past two weeks, I've felt the sting of several losses: an election, a golden opportunity, a fiddle, and a beloved mentor. It's the kind of devastating month that steals away the appetite.
As I soldier through what's felt like a mine field, I know to watch my health. I've been laid low by disappointment. When the first two losses landed like body blows, I made sure to implement a couple tried and true remedies. I went to Tom's Market and bought a big beautiful bulb of ginger. I take small nibbles from the bulb over course of the day to support my immune system.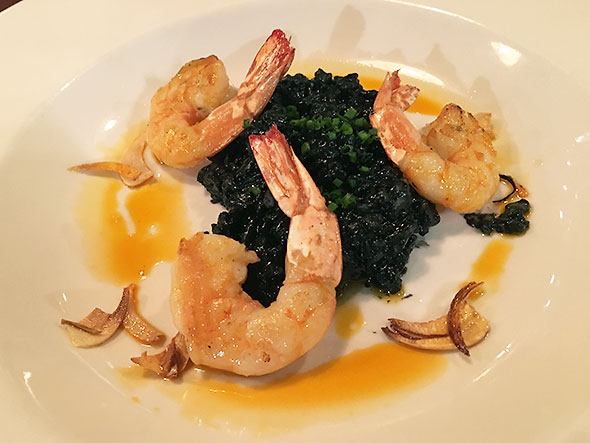 I didn't eat much for the first half of the month. I skipped out on breakfast or lunch for several days dropping weight like seed from a loose-sown sack. I had dropped seven pounds in as many days when I decided it was time to break my haphazard fast with a proper meal or at least a hearty salad. I dropped in the Winds Cafe Tuesday evening to be greeted by the blooming scent of roasted garlic. The restaurant's annual garlic dinner was in full swing. I breathed deeply and ponied up to the bar.
There, I ordered a green salad and the shrimp risotto dish from the al a carte menu. The food was uncommonly good, and I pledged to bring back my family so that they too could store up on the marvelous food. We returned on Thursday evening to indulge in the courses of duck, ham, and shrimp dishes. We left perfumed by the floral, buttery garlic bulbs. The fast was broken, my inner resources restored.