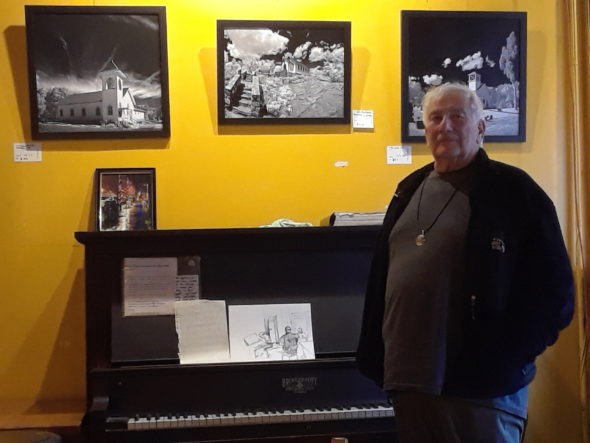 Local photographer featured at Emporium
YS local artist, Lincoln Castricone has been taking digital photos of landscapes and cityscapes since the turn of the millennium. Castricone takes inspiration from his father, who was a painter of the fine arts, and the late photographer and environmentalist, Ansel Adams.
Castricone's landscape photos have been honored through awards in seven states including Ohio and Oregon, where he lived previous to moving to the village a year and a half ago. His photos were taken while traveling the country.
Castricone does his own printing and framing, with the exception of his metal prints. His work isprinted onto metal in a lab which uses a technique that has only been perfected in the past five years, called dye sublimation.
Castricone's work is currently on display at Emporium. The dozens of framed or metal prints will remain there until March 4, before moving to YS Arts Council to be displayed between April 20 to May 13.