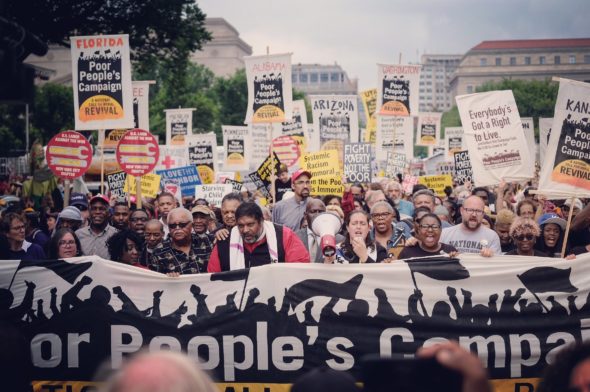 Sing for Rev. Barber, Poor People's Campaign stop
The World House Choir is organizing a mass choir to sing as part of a Dayton-area stop by the Rev. William Barber and The Poor People's Campaign on Thursday, April 23.
In preparation for the April event — the campaign's only Ohio stop before a national march on Washington, D.C., June 20 — the World House Choir will host three rehearsals at Sinclair Community College on the second Monday of each month (Feb. 10, March 9 and April 13) beginning at 7 p.m., on stage in the basement of Sinclair's Building 8.
The repertoire will include songs from "We Rise: A Movement Songbook," as well as "We Shall Not Be Moved" and "Walk Together Children."
Childcare will be provided at each rehearsal beginning at 6:30 p.m., with light snacks included.
The location of the April 23 event is to be decided. For more information, email worldhousechoir@gmail.com.