Guilty plea in YS stabbing death
A Yellow Springs native accused in the stabbing death of Leonid "Lonya" Clark has pleaded guilty to involuntary manslaughter as part of a plea deal with the Greene County Prosecutor's Office.
Zyrian Atha-Arnett, who goes by the shorter last name Arnett, pleaded guilty also to separate charges of abuse of a corpse and tampering with evidence related to the Jan. 13, 2019, killing of his friend and former classmate.
Atha-Arnett, 28, entered his guilty pleas during a hearing Wednesday, July 21, in the Xenia courtroom of Greene County Common Pleas Court Judge Michael Buckwalter. He was represented by Dayton-based criminal attorney Jon Paul Rion.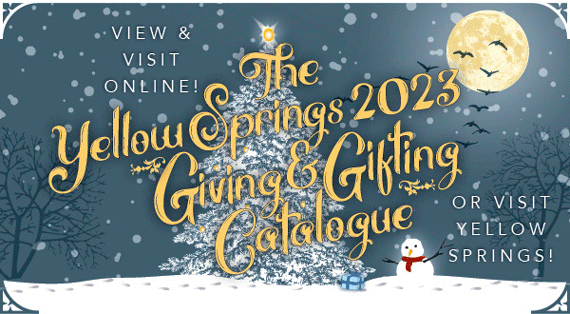 The defendant, who grew up in Yellow Springs and attended YS schools, was originally charged with two counts of first-degree murder and one count of felonious assault, a fourth-degree felony. The murder charges carried possible sentences of 15 years each, and the assault charge sentence was unspecified. He has remained behind bars at the Greene County Jail since his arrest Nov. 8, 2019.
In a sentencing hearing that immediately followed Wednesday's plea hearing, Judge Buckwalter set terms of 11 years on the involuntary manslaughter charge, 36 months for abuse of a corpse and 12 months for tampering with evidence, to be served consecutively for a total of 15 years.
Also Wednesday, as part of the plea deal, Atha-Arnett pleaded guilty to child pornography charges unrelated to the Clark case. Originally charged in April this year with 25 counts of child porn, he entered guilty pleas on 10 of the counts; the court dismissed the other 15. Buckwalter set a sentence of 18 months on each of the 10, to be served concurrently, for a total of 18 months. That 18 months is to be served concurrently with the 15 years tied to Clark's homicide, according to the judge's ruling.
In the courtroom Wednesday were Atha-Arnett's parents and two friends of the family; a network of Clark family members and friends; and representatives of the Greene County Sheriff's Office and the Ohio Bureau of Criminal Investigation, which worked together in pursuing the case.
Victim impact statements were entered into the record on behalf of several of Clark's relatives. His stepmother, Jackie Clark, spoke directly to Atha-Arnett in an emotional address. "How could you hurt him? How could you hurt your friend? How could you run away and leave him there?" she asked.
Lonya Clark's body was found April 12, 2019, in Glen Helen Nature Preserve, along the Little Miami River near the Grinnell Road bridge, almost three months to the day he was last reportedly seen alive, Jan.13. The coroner's office ruled the cause of death as multiple stab wounds to his head and neck.
According to court records filed at the time of his indictment, multiple sources reported that Atha-Arnett sustained a serious cut to one of his hands on Jan. 13 and sought medical care for the injury three days later. His explanation for the cut reportedly changed several times.
Court records also show calls and texts with Clark that indicated plans to meet Jan. 13. While a total of 49 calls and texts between the two were logged from Dec. 24, 2018, through Jan. 13, all communication between them ceased after the 13th. Also according to the investigators' documents, phone location technology indicated that Atha-Arnett stopped on the evening of Jan. 13 for more than a 90 minutes near the spot where Clark's body was later found, and that he returned to the location 37 times between Jan. 14 and April 30.
Given a chance by Judge Buckwalter to make a statement Wednesday, Atha-Arnett declined, but his attorney, Rion, spoke, saying, "Mr. Arnett acknowledges this tragic situation. He knew the victim in this case from a very early age, and he's trying to take some steps, this first step, for the healing process to begin."
More details about the plea deal and sentencing will be included in next week's print edition of the News.