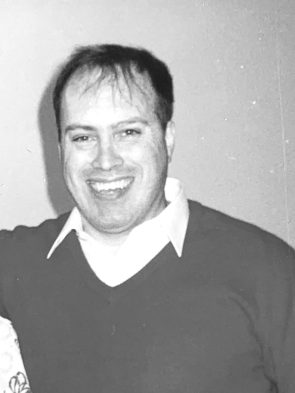 Allen Hayward Campbell, 80, passed away Monday, Feb. 13, 2023, after an eight-year stay at Friends Care. He was born Sept. 21, 1942, in Springfield, Ohio, and was the son of Kenneth and Jean Campbell.
After graduating from Bryan High School, he attended Andrews Barber School in Columbus, Ohio, and spent over 50 years as a barber in Fairborn. He proudly served in the U.S. Marine Corps in the Pacific and off the coast of Vietnam. Later, while stationed in San Diego, he contracted spinal meningitis, which accelerated his honorable discharge.
He developed the life-altering Parkinson's Disease, which slowly robbed him of his chance to enjoy all the things he loved. He loved Yellow Springs. He loved our house on Spillan Road. He loved hiking in the Glen and taking pictures. He loved the street fair and sitting by the drugstore watching all the people. He loved going to the Yellow Springs Methodist Church and singing in the choir with his father. He loved milkshakes from Young's Dairy, Vic Cassano's pizza, Esther Price candy and Mikesell's potato chips. He loved animals, especially cats and kittens, and he loved going to the Bryan High School reunions and seeing old friends.
Happier moments were when Bobby Birch asked him to drive cross country to California in Bobby's MG. What a blast he had. Another proud moment was visiting Peggi Andersen in Arizona and hiking in and out of the Grand Canyon by himself.
He will be greatly missed by those who survive him: Carol (sister) and Norman Pao; Jamie (niece), John, Britton and Bowen Brian; and Lindsay (niece), Nick, Lucas, Jackson and Ansley Nowell, all from Tampa, Florida.
Most grateful thanks goes to all the loving and caring staff at Friends Care. They took wonderful care of him during his long stay and debilitating condition. Also, to Hospice of Dayton, who stayed by his side and offered much loving care and attention.
At his request, there will only be a family graveside service.