Lt. Colonel Donald S. Houk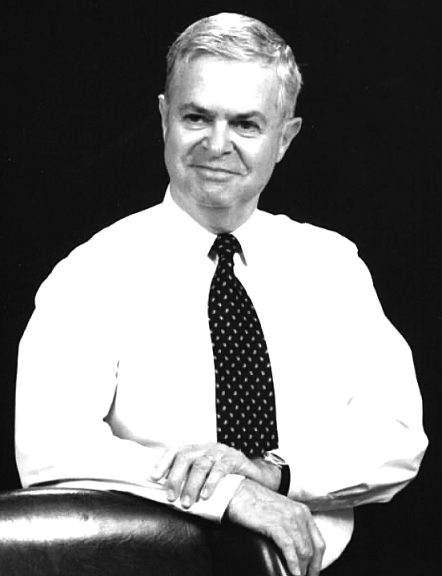 "It's been quite a flight."
Ohio native Lt. Colonel Donald S. Houk passed away in Webster, Texas, on June 14, 2023. He was born in Akron, Ohio, in 1936, and grew up in Holland, Ohio, near Toledo, where he graduated from Holland High School. Destined for an aviation related career, he joined the Ohio Air National Guard 180th Combat Support Squadron at Toledo Express Airport in 1958. After completing Officers Candidate School in April 1966, he was commissioned as 2nd Lieutenant in the Ohio ANG and assigned to 180th Material Squadron as Fuels Supply Officer. Subsequent positions included Administrative Officer, Ground Safety Officer and Group Ground Training Officer. He retired from the OHANG in 1991 after 33 years of service, including 11 months of active duty.
In civilian life, Lt. Col Houk was employed by Lake Central Airlines and then with Universal Airlines as a pilot, accruing over 5,000 flight hours.
In 1975, Houk was one of the founders of the Dayton Air Fair, which grew to national prominence as the United States Air and Trade Show in the late 1980s. As Director of the trade show, he interacted with major defense contractors such as Boeing, Northrop Grumman, Lockheed and many other companies doing business with nearby Wright-Patterson Air Force Base. Exhibitors also included major airlines, U.S. government agencies and aviation suppliers. His enthusiasm brought new exhibitors every year and his attention to detail, whether it was customizing a contract or last-minute vacuuming the trade show carpet before the doors opened, raised the show to international standards. He resigned from the trade show in 1991 and moved to Texas, joining Southwest Airlines, working for more than 10 years, and retiring in 2004.
When retired, Lt. Col. Houk took his passion for flying in a new direction and started teaching aviation history, initially with the American Airlines Museum near Dallas-Fort Worth International Airport and then with the Frontiers of Flight Museum at Love Field in Dallas. There he developed a "living history" presentation of General Jimmy Doolittle, developed a guide for training museum volunteers and gave tours of the museum itself.
He moved to Houston, Texas, in 2014, where his passion for telling aviation history grew. He became a docent at the Lone Star Flight Museum, conducting tours, training new volunteers and giving his living history presentation at the museum as well as to service clubs, schools, and retirement facilities throughout southeast Texas.
Commendations received: Small Arms Expert Marksmanship Ribbon; Armed Forces Reserve Medal, with one oak leaf cluster; Air Force Longevity Service Ribbon with one oak leaf cluster; National Defense Service Medal; Air Force Outstanding Unit Award; Air Force Commendation Medal.
Lt. Colonel Houk married Sara Colette Gay in 1958, and they had three children together. He married Katherine Forrest in 1984. He had six siblings. Survivors include: his wife, Katherine; sons, Steven Houk (Julie), Scott Houk and Robin Houk (Karina); stepsons, David Forrest (Rebecca) and Tim Forrest (Jennifer); grandsons, Chris Houk (Amalee), Lucas Houk, Brandon Houk and Austin Houk; step-grandsons, Andrew Yane (Emily), Greg Forrest, Joe Forrest, Alex Forrest and Jake Forrest; step-granddaughters, Jessica Yane, Ashley Kochel (Zak) and Megan Yane (Jordan) ; great-granddaughter, Adrienne Houk; great-grandson, Wiley Houk; sister, Fern Jagielski (Leon); and sister-in-law, Jean Houk. Many nieces and nephews also survive.
He was preceded in death by wife, Sarah Gay; parents, Harry Houk and May Davis; brothers, Nelson Houk, Royal Houk and Edward Houk; sisters, June Houk and Mayme Houk; and step-grandson, Ryan Forrest.
Memorial services will be held Monday, July 24, 11 a.m., at Friendswood Methodist Church, Friendswood, Texas; and Monday, Aug. 14, at Grace Community Church in Huber Heights, Ohio, prior to internment at the Dayton National Cemetery at 1 p.m.
In lieu of flowers, donations may be made to the Lone Star Flight Museum, Friendswood Methodist Church, Grace Community Church or a charity of your choice.