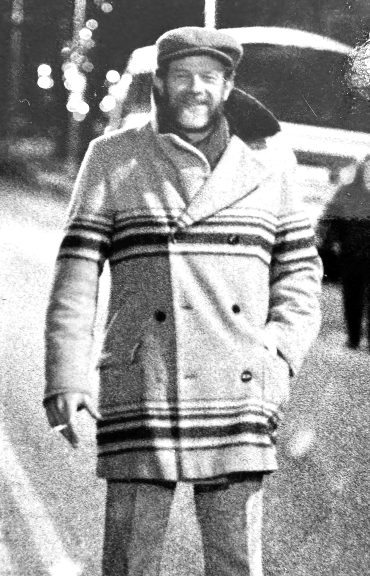 April 16, 1941–July 11, 2023
When his daughter, Naznin, asked me if I could write Paul's obit for the YS News, I was frankly intimidated. I didn't remember dates and details common to this form and worried that I'd make mistakes, leave out mention of key family or friends and/or offend in some unintended way. Then I thought of Paul, and "traditional" was not the word that came to mind. His approach to life was anything but.
Those who recall the famous Horace Mann quote — is there a Yellow Springer who doesn't? — will know with certainty that Paul's victories for humanity left us all a better world. Whether it was Peace Corps in Malawi, USAID in Uganda, Morgan Middle School social studies, Commission on Aging, YSI, the YS Credit Union, Antioch, University of La Verne or Pacifica Graduate Institute, his relentless passion for doing the right thing, and doing it creatively, was his gift to all who knew him.
Who else could use a jazz band playing "sound sculptures" — giant metal sculptures tuned to be played as instruments — to teach leadership and mythology, to teach business management? Who else would step on the Gaunt Park softball field with a glove made for play in the '50s? The CEO of YSI has called him "the soul" of that company during its transformative time. Another friend described stages of his life as the rings of an oak, some thin, some thick, all vital to his essence.
So join me in reveling in the time that you knew him, cherish the rings you shared, and know that Horace Mann would be proud. In lieu of flowers, donations can be made to Friends of Fiscalini Ranch Preserve in Cambria, California, a place that gave him comfort as he traversed his final ring.
—Ken Olson