Villagers Beth Rubin, Catherine Roma to be inducted into Greene County Women's Hall of Fame
Two local residents, Beth Rubin and Catherine Roma, have been named to this year's roster of inductees to the Greene County Women's Hall of Fame, or GCWHF. Since its establishment in 1981, the GCWHF has aimed to honor women living and working in Greene County.
Inductees are selected each year from women who are nominated by anonymous individuals or institutions for their dedication to working to improve their communities and the wider county, and for their work on a statewide, national or international level.
In addition to Roma and Rubin, other inductees this year are Carolyn Destefani, of Sugarcreek Township; Constance Kendall-Goss, of Cedarville; and Debbie Matheson, of Xenia.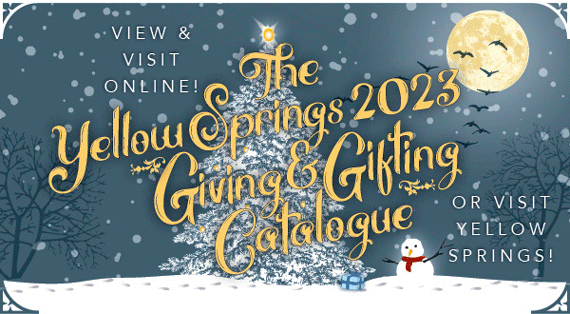 Roma, who holds a Doctor of Musical Arts degree in choral conducting from the University of Cincinnati, was inducted for her 40-plus years of work in creating vibrant choral communities in Ohio and Pennsylvania that aim to reach across barriers of race, religion, class, sexual orientation and age. She founded the first prison choir in the United States at Lebanon Correctional Facility in Warren County, and has established and is still rehearsing numerous prison choirs across Ohio.
In 2012 — as reported in last week's issue of the News — Roma helped found the World House Choir, now celebrating its 10th anniversary. She recently received the Ohio Arts Council Governor's Award for the Arts in Community Development and Participation.
According to a press release from GCWHF, a nominator for Roma stated that "her work adds more light and life for singers and shines a beacon of hope, joy and beauty out from Greene County to the world that draws amazing people to us."
Rubin, a lifelong resident of Greene County, is being recognized by the GCWHF for her endeavors in social services.
A graduate of Hiram College, Rubin's social services career began in 1996, when she started working at the Greene County Department of Human Services. Since then, she has worked in various areas of the organization before becoming the director of the Greene County Department of Job and Family Services in 2007. In 2012, Rubin took on the additional responsibility of directing the Children Services Division.
As director, Rubin is responsible for administering the county's public assistance, workforce development, child support and child and adult protective services programs.
Throughout her career, Rubin has worked to advocate for the families she has served. In 2019, she was honored as the Ohio Job & Family Services Directors' Association's Outstanding Director of the Year. In addition, she has served as a board member of the Greene County Housing Program, which helped save the family shelter for Greene County, and is a 16-year member of the Greene County Family and Children First Council, serving as vice chair and chair.
Rubin's service to her community through advisory committees includes United Way Greene County, Ohio State University Extension, Clark State College and Fairborn Municipal Drug Court.
A nominator stated that Rubin has "dedicated not only her career, but her life, to those she chose to serve."
All five of this year's inductees to the GCWHF will be honored at the 43rd annual Recognition Day Luncheon, Saturday, Sept. 23, at Walnut Grove Country Club in Riverside.