Nov. 7, 2023 General Election Results
Issues 1 and 2 pass
At the polls on Tuesday, Nov. 7, Ohioans passed two state issues: Issue 1, which will legalize access to abortion and reproductive care and protect that access in the State Constitution; and Issue 2, a statute to legalize the sale and possession of cannabis products for Ohioans ages 21 and older.
Issue 1's passage follows a 2022 senate bill signed into law via executive order from Gov. Mike DeWine after the Supreme Court overturned Roe v. Wade. The law banned abortions after six weeks, but was later blocked by an injunction from the Hamilton Court of Common Pleas.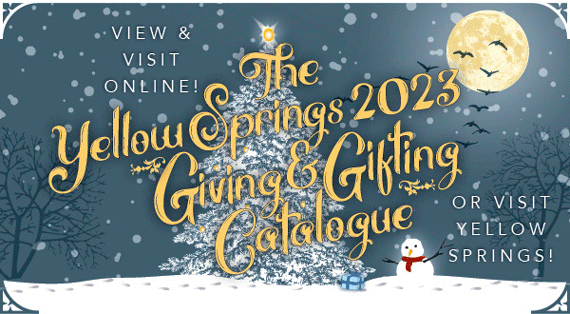 In August 2023, a special election was held after Republican lawmakers put forth a ballot measure that would have made it more difficult to amend the State Constitution — a move that Ohio Secretary of State Frank LaRose said was "100% about keeping a radical pro-abortion amendment out of our constitution." The measure failed at the ballot.
Ohio is the 11th state to protect access to abortion in its constitution.
Issue 2's passage follows the 2016 passage of a ballot measure to legalize medical marijuana, and makes Ohio the 24th state to legalize recreational access to marijuana. The statute aims to establish a Division of Cannabis Control within the Department of Commerce to tax and regulate cannabis production and sales, as well as create a cannabis social equity and jobs program.
Statutes do not carry the same legal protection that amendments do, and lawmakers can either modify or repeal statutes after they are approved at the polls.
School levy passes 
On the local level, official results were delayed for Yellow Springs — as well as other municipalities in Greene County — following ballot errors from the county Board of Elections, including one that initially misstated the number of Council seats available. Nevertheless, by about 8:30 a.m. Wednesday morning, results were in.
Yellow Springs voters approved Issue 12, a combined income tax and bond issue. The passage of the levy ends several years of work from the school district to address school facilities upgrades, and will fund a $55-million project that includes renovation and new construction at both Yellow Springs campuses.
Two similar levies failed at the ballots in 2021 and 2018 by fairly wide margins — 64% to 36% in 2018, and 61% to 39% in 2021. Issue 12 had a narrower margin at this year's polls, passing 52% to 48%.
Superintendent Terri Holden and school board President Dorothée Bouquet sent the News a joint statement on behalf of the district Wednesday morning, extending thanks to local voters.
"Every single person who took the time to cast their ballot proved again that with a strong community comes strong, supported schools," the statement reads.
The district's statement can be read in full on page 5.
Local residents also voted to renew a 1.2-mill schools permanent improvement levy, which was last renewed in 2018.
Village Council
In local leadership races, Yellow Springers voted to renew the terms of incumbent Village Council members Carmen (Lee) Brown and Gavin DeVore Leonard, and Council will welcome new member Trish Gustafson; the three received 1,474, 1,182 and 1,141 votes, respectively, with fourth candidate Scott Osterholm receiving 915 votes. As the two highest-voted candidates, Brown and DeVore Leonard will serve four-year terms; Gustafson will serve a two-year term.
School board
For school board, voters elected board newcomers Rebecca Potter and Amy (Cordova) Bailey to four-year terms that will begin in January. Potter and Bailey received 1,271 and 957 votes, respectively; candidate Patricia Peters received 921 votes, and candidate Kim Reichelderfer received 641 votes.
Miami Township
Jeanna GunderKline won the race for Miami Township Fiscal Officer in a landslide, receiving 1,839 votes over opponent Benjamin Crandall's 366 votes.
Miami Township Trustee incumbent Chris Mucher ran unopposed, but received 1,736 votes.
Greene County
At the county level, voters renewed three levies that will fund services for senior citizens, developmental disabilities and children.