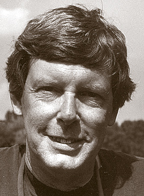 John David Romer died peacefully after a short illness Wednesday, July 21, at his home in Welland, Ontario. He was 67.
David was a Yellow Springs native, son of John and Ruth Romer, long-time local residents. He attended the Antioch School and was vice-president of the Bryan High School graduating class of 1960. He went on to Ohio State University and graduated with his bachelors from the University of Alberta in Edmonton, Alberta.
David put substantial effort into trying to determine what a truly ethical way of living would be, and then to consistently live in such an ethical way. He took thoughtful and principled stands on issues of war, killing and racism. He refused induction into the armed forces during the Vietnam War. He moved to Canada, eventually acquiring his Canadian citizenship as well as maintaining his U.S. citizenship.
David had a number of careers. He started work in Canada teaching life skills at a half-way home in Toronto. He then became technical director of the Canadian Automobile Sport Clubs as well as director of the Formula Atlantic Racing Series. In these positions he completely re-wrote the technical specifications for all the road-racing classes in Canada and traveled all over the world with the Formula Atlantic racers.
Later in life he became a computer programmer, writing programs for various Canadian banks. In 1998 David suffered a stroke, which impeded his ability to write computer programs. At that time he partially retired, although he still assisted in producing the bank programs for another several years.
In 2004, David finally officially retired and lived on his sailboat with his wife, Sandy. They traveled up and down the intracoastal waterway, to the Florida Keys, the west coast of Florida, and to the Bahamas before deciding to try a different type of cruising for a change. Purchase of a motor home allowed land cruising for a year prior to his death. During these years David and Sandy's e-mail reports from the seas, harbors and roads were eagerly awaited and read by their friends.
David was a true friend, who would stand beside you, non-judgmentally, in good times, and in times when the world was not going so well for you. There are not many like that.
David is survived by his wife, Sandra (Sandy), sister-in-law Darilyn Cowper, Calgary, Alberta; brothers-in-law Jon Flank (Mary-Jane) and Jim Flank (Freda), Thunder Bay, Ontario, as well as nieces and nephews, great nieces and his cousin Becky Morris from New York City.
During his brief illness many of David's friends came to visit. He did enjoy so much these meetings with old Yellow Springs friends as well as newer friends from the Niagara Peninsula.
Friends of the Romer family will gather to remember David during the Labor Day weekend, Sunday, Sept. 5, 10:45 a.m. at the Landes Memorial Grove, by the Antioch School, on the Allen Street (south) side.