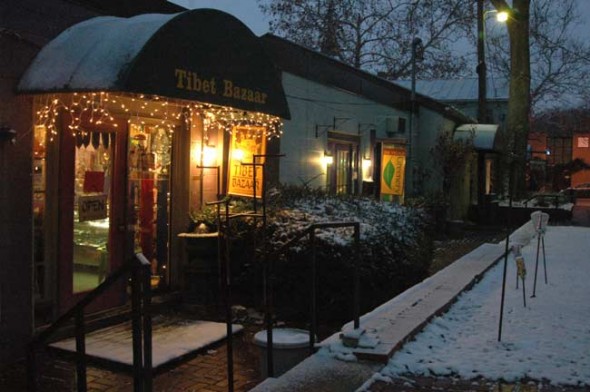 Sale of Kings Yard north closes
Local resident Bob Baldwin purchased the string of shops on the northern edge of Kings Yard that were being held by Dave Chappelle, who purchased an option on the property in April. The closing occurred yesterday.
Baldwin bid on the property formerly owned by Cathy Christian when it was auctioned last spring by Sheridan and Associates. Chappelle won the bid, offering $470,000 for the property. When the deal failed to close, Sheridan recontacted Baldwin, who agreed to purchase the land and building with 10 retail shops and a wooded lot on the western side.
More on the sale will appear in next week's Yellow Springs News.