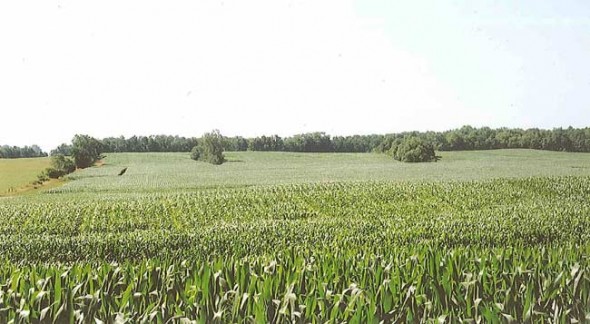 TLT secures easement for Harmony Township farm
Last month Harmony Township native, Barbara McNally, signed a conservation easement that permanently preserves the 150 acre farm that had been in her family since her great, great grandfather purchased it in 1843. When Barbara and her brother inherited the land, they didn't see eye to eye about what to do with it. She went to Tecumseh Land Trust to learn more about her options and learned that the farm's stretch of the Lisbon Fork, its rich soils and 33 acres of woods made the property a candidate for a combination of federal conservation funding. The farm qualified for both the Clean Ohio Open Space program and the federal Farm and Ranchland Protection Program.
Barbara chose to preserve the farm because she believes that there is already so much development on farmland, and this particular piece had sentimental importance. She took out a loan to buy the entire property from her brother and worked closely with the land trust to make the best possible applications for the conservation programs. She then moved back to the old farmhouse, invested in restoring it, and retained the easement that will keep it open as a farming, water and wildlife resource for future generations.
"I can't explain the feeling you get after knowing your land is saved forever," she said.
The TLT holds over 100 easements comprising almost 19,000 acres in Clark and Greene Counties.